EAGAN, Minn. – Johnny Stanton IV has learned to be adaptable.
The California native played for three schools – Nebraska, Saddelback College and UNLV – and trained at multiple positions prior to making his most recent position switch to fullback.
Stanton played primarily quarterback throughout his collegiate career but played some linebacker in his final year with the Rebels and also played safety in high school. He was invited to rookie minicamp as a tryout player by the Vikings and was thrilled to make the 90-man roster, even at a position he's never played before.
Stanton recalled the nervous anticipation he experienced back in early May.
"It felt great to be able to talk to the front office and really be able to get that confirmation that [I was] going to be able to be on the team and that [I] had a spot," Stanton said.
He added with a chuckle: "And then I was at the airport when I found out that it was as a fullback. It was just a big day. It was a lot of finding out."
Learning a new position is a challenge, but Stanton is more than willing to embrace it.
"It feels like the coaches see something in me, which feels really great," Stanton said. "It shows myself, more than anything else, that I can do more than one thing. The coaches showing me that they believe that, too, kind of gives me the kick in the butt to really believe that and be confident in it."
Here are three other topics Stanton covered with Vikings.com: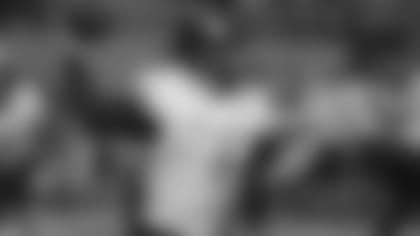 Being a pupil of Coach Polamalu
"He has been around the game for so long, and he has one of the best pedigrees in all of football. It's really awesome to be able to learn from somebody who's been around the game for so long. I'm impressed pretty much every day walking in there – he tells us a little story every time about Maurice Jones-Drew, Fred Taylor, his nephew Troy. It's just amazing the stuff that he has, and every single thing relates directly to what we're doing or what he wants us to do. It's impressive every single day."
Getting some help from Ham
A teammate Stanton has been able to learn from is C.J. Ham, who last offseason made the transition from running back to fullback.
"C.J.'s been an immense help for me. … Any question I have, he's absolutely willing to help me, and he absolutely knows it – he's really got the offense down. The thing I have to remember is that he's not here for me. He's here for him. And I have to be able to figure out a lot of stuff, along with the help from the coaches, but I have to be able to figure out a lot of stuff on my own. So I don't want to rely on him, but man, am I lucky to have C.J."
Repping the No. 4 in high school and college
Stanton explained that it's a common misconception that he wore a No. 4 jersey because he's Johnny Richard Stanton IV:
"I didn't know my great grandfather, John Sr., but my papa, John Richard Stanton, Jr., he was a big part of my life growing up, and he ended up passing away my freshman year of high school. But he was a WWII pilot, a judge in Long Beach, and he was an incredible man. My dad raised me to really look up to him.
"My papa is who I was named after. The reason why in high school and college I wore No. 4, everybody thought it was because, 'Oh, you're the fourth,' but it's actually not. When my dad asked my papa when he was growing up, 'What number was on your plane?' He flew an F4U Corsair, and he didn't have the same plane every time so couldn't necessarily answer, but to placate my dad he said, 'No. 4.' So whenever my dad played a team sport he was No. 4, and I kind of tried to continue the tradition. … So it's good to have 4 on my chest right now (with 48)."