UNRL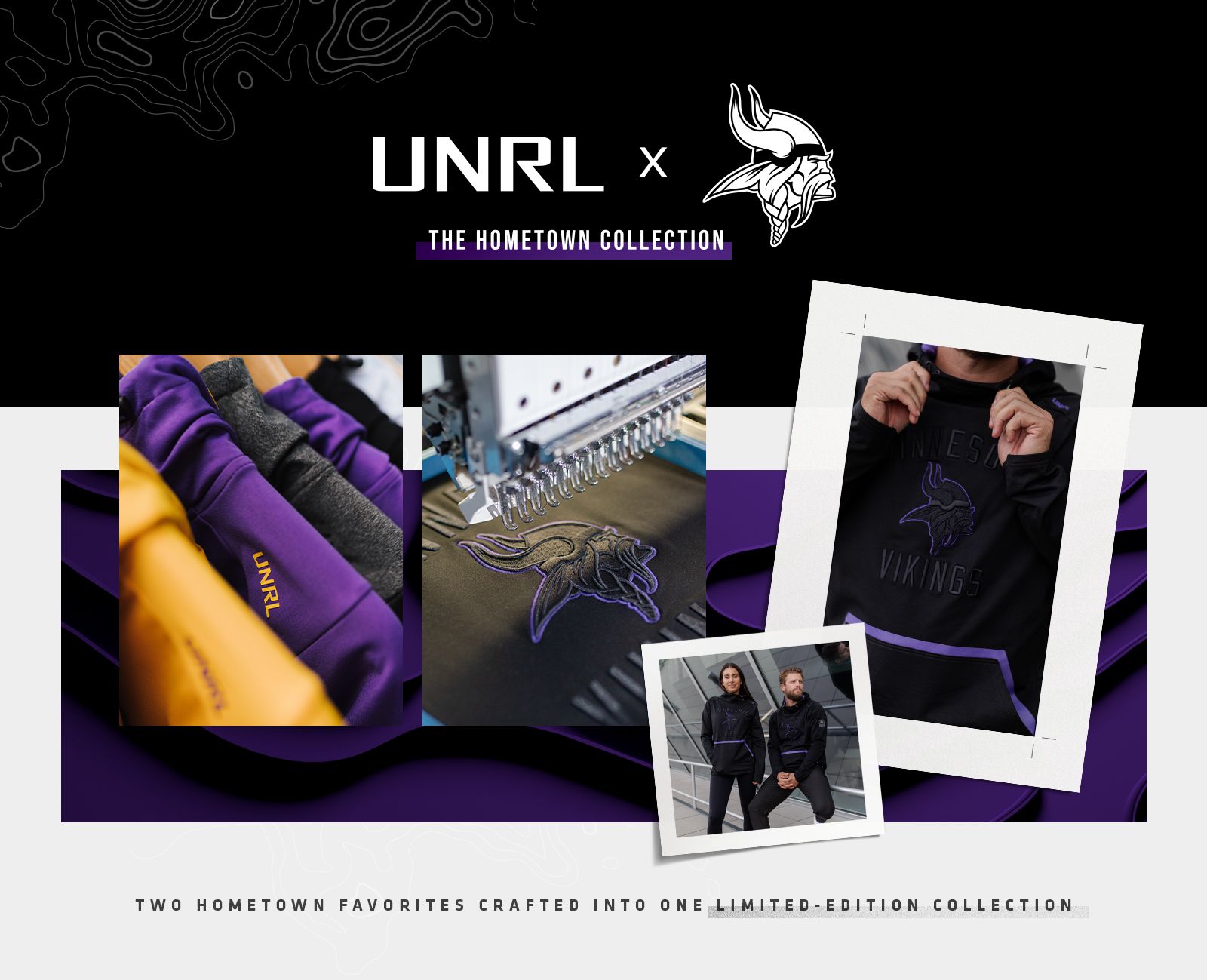 THE HOMETOWN COLLECTION IS HERE
The Minnesota Vikings are excited to partner with UNRL for their Limited License Collaboration line through the NFL. This first-of-its-kind partnership between the NFL, UNRL and the Minnesota Vikings delivers a premium gameday hoodie with distinct design features including high performance grade fabric, limited collection identification, and distinctive color combinations.
"We set out to make something unique for the fans", Michael E. Jordan, UNRL CEO
The Limited License Collaboration from the NFL allows teams to partner with local artists and designers from their market to create unique and limited edition merchandise for their fans.
Two hometown favorites crafted into one limited-edition collection. The UNRL x Minnesota Vikings collaboration features six hoodies that incorporate elements of the Minnesota Vikings traditions and culture. Hoodies will be released during the first six (6) home games at U.S. Bank Stadium.
Fans can purchase limited quantities at UNRL.co or in person at U.S. Bank Stadium on game days. No tickets? No problem! The Vikings Locker Room Store will have the Hoodies available for purchase at two portable locations outside U.S. Bank Stadium. Fans can find the Vikings Locker Room Store exterior gameday locations in the Delta Vikings Village located in front of U.S. Bank Stadium between Park Ave. and Chicago Ave.
Limited quantities available at each location - when they're gone, they're gone.