2021 UNRL Hoodies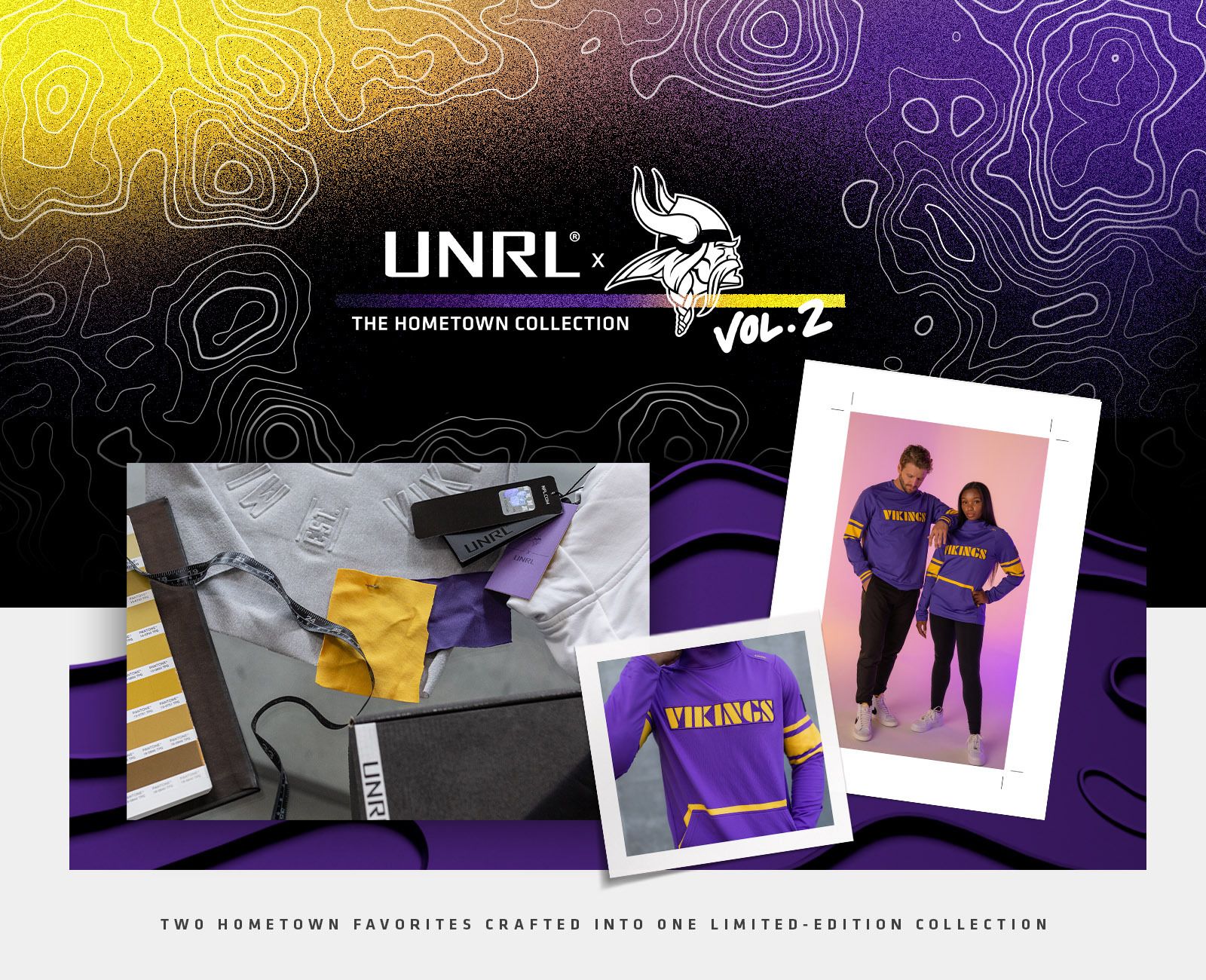 Vol. 2 OF THE HOMETOWN COLLECTION IS HERE
The Minnesota Vikings are excited to announce the return of the partnership with UNRL for their Limited License Collaboration line through the NFL. The decision to return the program was made after last year's launch was a roaring success, with hoodies selling out nearly immediately each time.
"On behalf of my team at UNRL, I'm proud to announce we're coming back with Vol. 2 – and this year, we're turning it up a notch,"Michael E. Jordan, UNRL CEO
The UNRL x Vikings collaboration will feature six new, co-branded sweatshirts as part of the "Hometown Collection Vol. 2." All-new styles that combine UNRL's high-end fabrics and design with the rich tradition and excellence of the Vikings organization.
Fans can purchase limited quantities at UNRL.co or in person at U.S. Bank Stadium on game days. No tickets? No problem! The Vikings Locker Room Store will have limited quantities of the hoodies available for purchase at Mall of America the Friday + Saturday prior to a Sunday game.
Limited quantities available at each location - when they're gone, they're gone.