#SkolGrads | Minnesota Vikings – vikings.com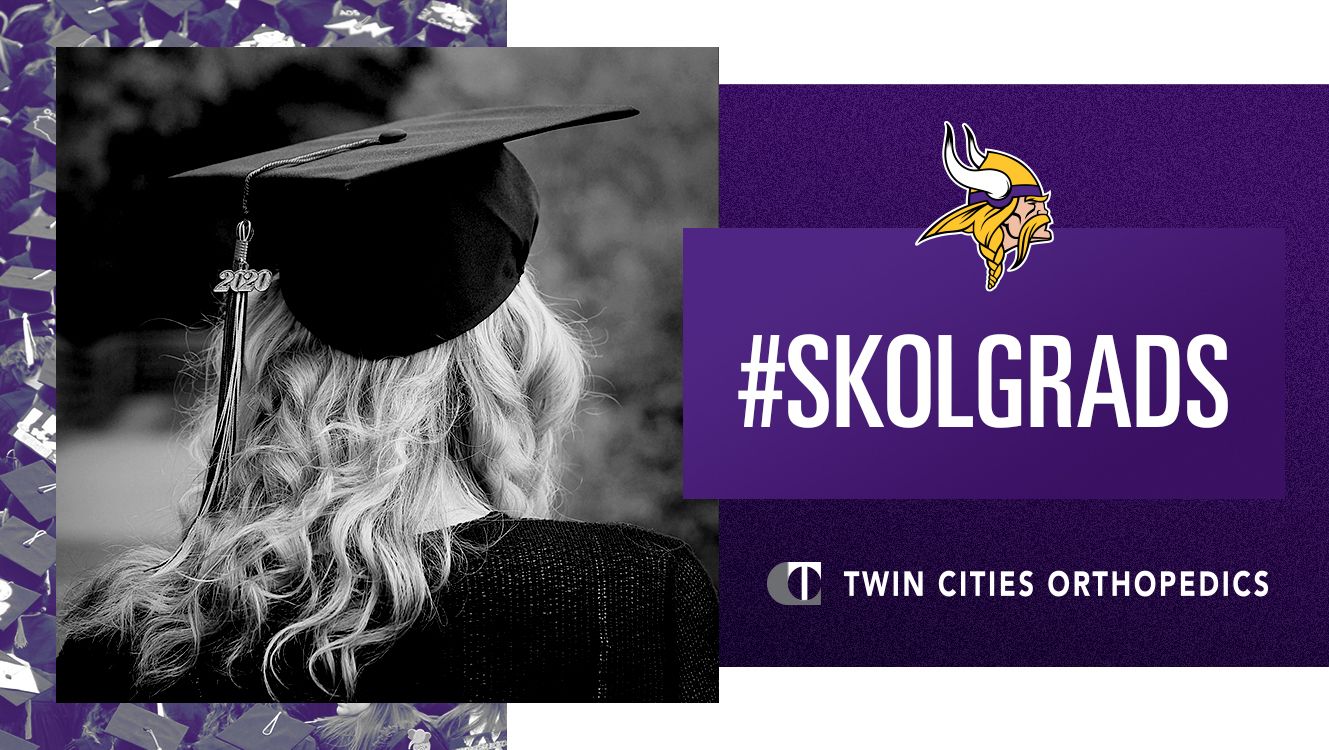 Help Celebrate the Class of 2020
Do you have a 2020 graduate that you're proud of? Share a photo with the Vikings on Twitter or Instagram using the hashtag #SkolGrads. Your photo could be featured on the Sail at U.S. Bank Stadium throughout the month of June.
Make sure your profiles are public in order for us to see your post!
Congratulations to the graduating classes of 2020!