Kickoff Concert | Minnesota Vikings – vikings.com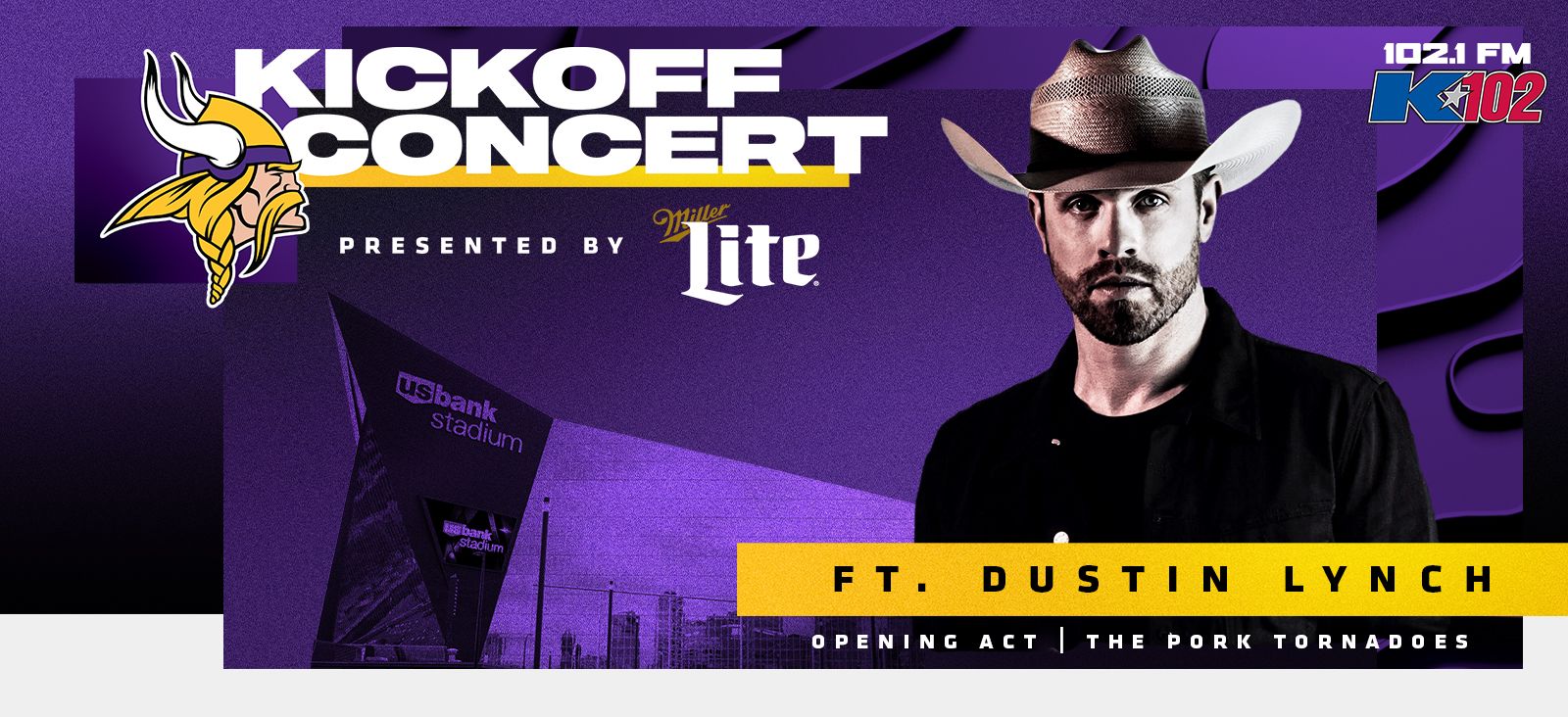 Kick off this Vikings season with country music star Dustin Lynch LIVE at the Commons at U.S. Bank Stadium on September 26th prior to the home opener vs. the Seattle Seahawks. Special appearances by the Minnesota Vikings Cheerleaders, Viktor, and the Skol Line.
U.S. Bank Stadium Outdoor Commons
Sunday, Sept. 26 | 10:00 a.m.
Dustin Lynch | 1:00 p.m.
This free event is open to the public, no game ticket required!
Presented by Miller Lite, in partnership with K102