Vikings Coach of the Week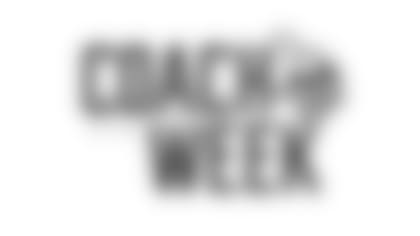 After each week of games during the high school football season, the Vikings honor a high school coach of the week. Coaches are chosen based on their contribution on the football field, but more importantly, on the impact they make within their community and for their student-athletes. In addition to being recognized in local media for the achievement, the school's football program receives a $1,000 donation on behalf of the Minnesota Vikings.
2021 Coach of the Week Winners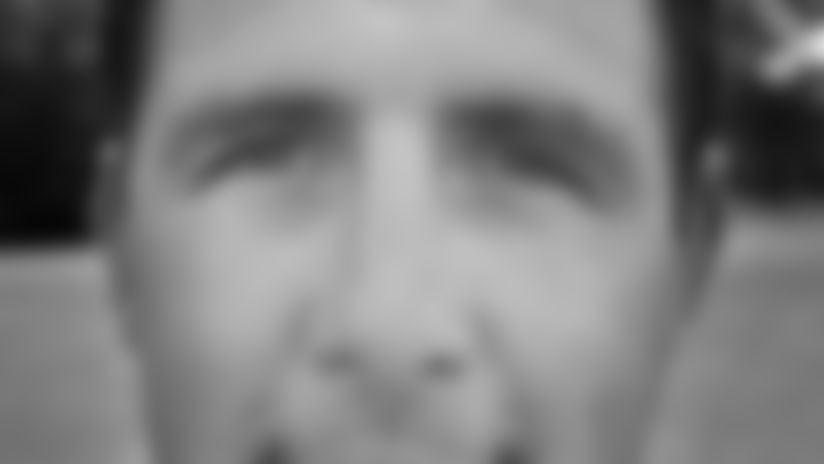 Week 1: Brad Wendland From Waseca
Brad has been a Head Coach in Waseca for 17 seasons, coming to Waseca in 2006. He served for 4 years as the Head Coach at St. James Area for 4 seasons prior to taking over in Waseca. Brad is an alum of South Dakota State University and played football for the Jackrabbits.
Brad is the ultimate teacher-coach, he strives to make all of his students and athletes better by not only instructing them, but preparing them for life beyond the field of play. This is evident through his hard work and dedication to make the students, athletes, and all of Waseca High School better for our community.
Brad is the heart and soul of the Waseca program and has worked tirelessly to build a program that reflects his character, morals, and grit.
Week 2: Trevor Narum From Lake City
Trevor Narum has 20 years of coaching experience and 14 as the Lake City Head Coach.
Narum, a Winona State alumni, played for Tom Sawyer from 1996-2000.
What he enjoys most about coaching is the relationships he develops with young people, and then watching those young people grow into men who become fathers, husbands and valued members of their communities.
2013 marked Narum's best season with Lake City, finishing with a 10-2 overall record and as section runner-up.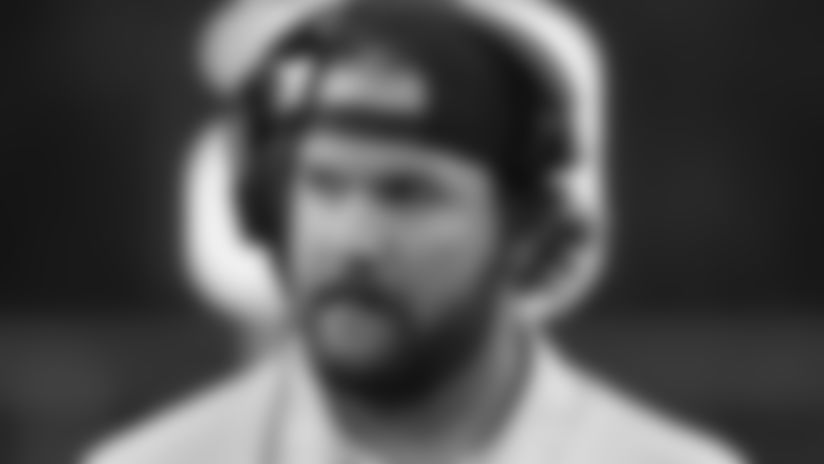 Week 3: Ben Burk From Lakeville South
Ben Burk was hired as the third head coach in the history of Lakeville South before the 2020 season. In his first full year of being a head coach, he was named Metro Coach of the Year by Kare 11 and 6A Coach of the Year by the Minnesota Football Coaches Association after the team finished 8-0 during the Covid-19 shortened season and was named "Mythical" State champions by the Associated Press. After being named Interim Head Coach in 2019, he was the 6A Section 3 Coach of the Year after leading the Cougars to the state semi-finals and an 8-1 record. Before being named Head Coach, he served as the Offensive Coordinator for the Cougars since 2017 leading an offense that set school records for rushing yards and points per game which helped the Cougars reach the state semifinals in each season Coach Burk was in charge. In addition to coaching football, Ben coaches Track & Field, Olympic Weightlifting and teaches in the English Department at Lakeville South High School. He is married to his wife, Anna, and has two children, Lola and Luke.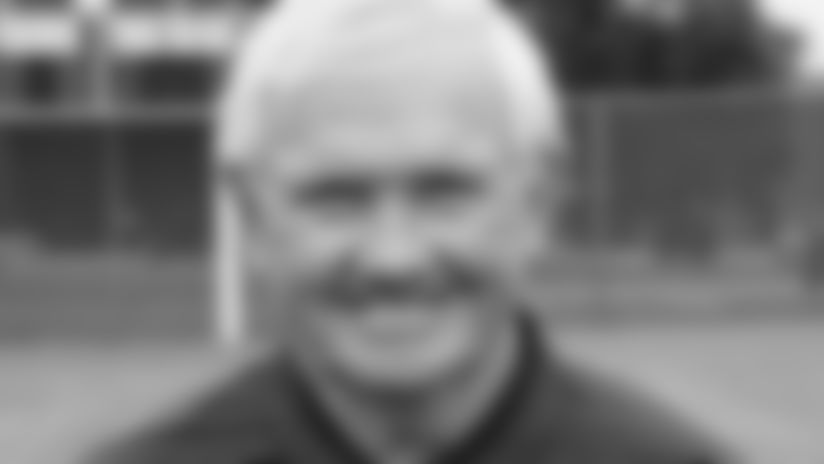 Week 4: Dwight Lundeen From Becker High School
Coach Lundeen has been the head football coach at Becker High School for 52 years. He started the program in 1970 and is the only head coach in Becker history. Lundeen's career record is currently 375 wins and 160 losses, including 3 state championships. Lundeen has also been inducted into four Hall of Fames, including the Football Coaches Association, National Coaches Association, Minnesota State High School League, and Activities Directors Hall of Fame.
"I feel truly blessed to coach at Becker with many great players and assistant coaches. The best part of the job is the relationships I have had with them over the years."
Week 5: Chad Gimbel from Blooming Prairie
Chad Gimbel is currently coaching his 27th year of football, 2 years as a defensive coordinator before becoming the head coach. In 25 years as the head coach, he has compiled a 188-65 record and guided the Blooming Prairie Awesome Blossoms to their first state championship in 2019. The Blossoms are currently on a 23-game win streak.
Coach Gimbel attributes the program's success to invaluable and dedicated assistant coaches, a commitment from the community, parents, and athletes. Besides chasing victories on Friday night, his biggest enjoyment of coaching comes from using the game of football to teach the players how to tackle life's obstacles.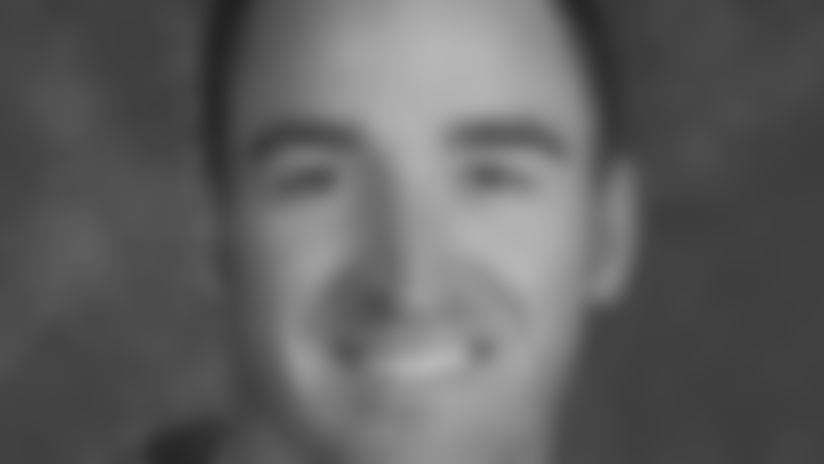 Week 6: Beau LaBore from Stillwater
Beau LaBore has been teaching and coaching for 21 years - the last 17 as a head varsity coach. LaBore chose education because his teachers and coaches had an indelible impact on his life and he seeks to provide the same for his student-athletes. LaBore loves football as the ultimate team sport. Under LaBore, the Ponies won sub-district championships in 2012, 2020, and 2021. Stillwater is currently 6-0.
In 2019, LaBore served as president of the Minnesota Football Coaches Association and in 2021 was awarded the MFCA's "Don Swanson" Award for exemplary service.
Knowing that football is more than just a game, LaBore is very involved in Tackle Cancer and the Ponies have raised $2.1 million and counting. Stillwater players are committed to working hard and serving others in many ways.
Coach LaBore is grateful to be surrounded by committed families, coaches, and supporters who take pride in the Stillwater football program and St. Croix Valley.
LaBore lives in Stillwater with his wife, Ashley.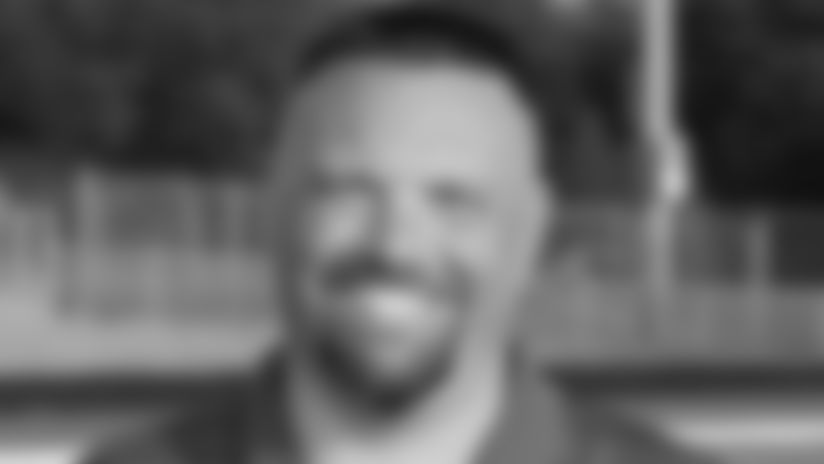 Week 7: Tom Develice from Andover
Tom Develice has been teaching and coaching for 23 years - 9 as a head varsity coach. Develice started his coaching career at Blaine High School in 1998 where he was an assistant coach under both Dave Nelson and Shannon Gerrety. In 2012, Develice became the Head Coach at Blaine and was there until 2018. Under Develice, Blaine was sub-District Champions, Section Champions and State Semifinalists in 2016. In 2018, Develice left coaching to become the Activities Director at Coon Rapids High School. In 2020, Develice jumped on the opportunity to return to coaching and teaching when he became the Head Coach at Andover High School. In his inaugural season at Andover, the Huskies were the first team to go undefeated in school history and finished as both District and Section Champions. Andover is currently 7-0.
What Develice enjoys the most about teaching and coaching are the relationships. Relationships with the coaches on his staff, both past and present, along with the great colleagues he has taught with over the years. Above all, the relationships formed with players and being able to watch them grow into valued members of their community who are great sons, fathers, husbands and friends will always be his purpose for coaching.
Develice lives in Andover with his wife, Trina. They have three boys - Connor, Devin and Mason who are all part of the Andover football program. Connor is a senior QB, Devin is a junior WR and Mason is a 5th grade ball boy.
Week 9: Colin Rooney from Providence Academy
Colin Rooney is currently in his 4th season as the Head Coach at Providence Academy. In his first season in 2018, Coach Rooney led the Lions to a perfect 8-0 regular season and the Twin Cities District - Sub District Gold Championship along with being named Coach of the Year for the Sub-District. Prior to coming to Providence, he had experience as an assistant coach at both Saint Thomas Academy (8 years) and at Edina High School (3 Years). His time at St. Thomas Academy included earning four Section Championships, as well as four State Quarterfinal appearances, and three trips to the State Semifinals game.
This season Coach Rooney's Providence Academy Lions are 8-0, and are the Twin Cities District - Sub District Blue Champions.
Coach Rooney and his wife Abby have two sons. JJ (12) who serves as the team's ball boy on game nights and Will (8).
Week 10: JJ Helget from Mankato West HS
JJ Helget has been coaching football at Mankato West for the past 16 years. He spent the first 11 years at West serving as the Offensive Line Coach (6 years-1 State Championship) and Offensive Coordinator (5 years-1 State Championship). He has spent the last 5 years as the Head Coach.  During his 5 years as Head Coach, West has gone 41-7 with 2 Sub-District Championships and 1 State Tournament Appearance.
This season, the Scarlets are currently 9-0, and Big Southeast Red District Champs.
What Coach Helget enjoys most about Coaching is the relationships he builds. The game of football is an amazing thing, but what is even more great is helping build the foundation for young men to be successful in the next phases of their lives after football. He feels privileged to have the ability to work with such great young men and families in Mankato.
Coach Helget and his wife Nicole reside in North Mankato. They have two children, Abigail (8) and Carter (6) who all love to come and cheer on the Scarlets!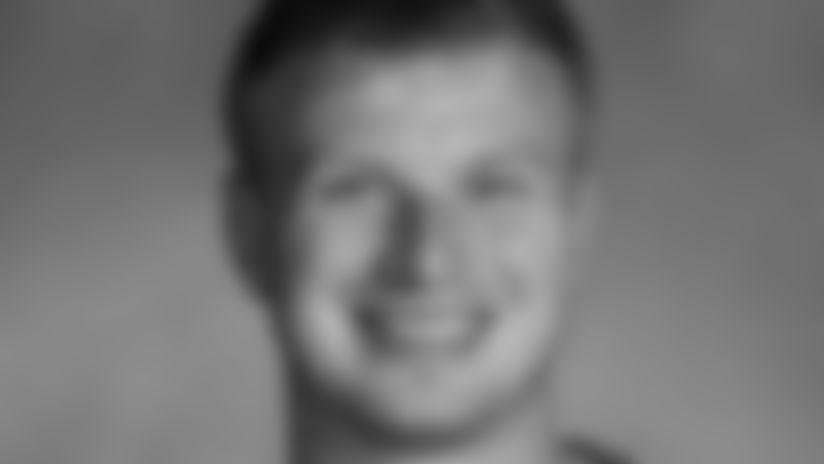 Week 11: Patrick Freeman From Murray County Central
Patrick Freeman has been teaching Social Studies and coaching at Murray County Central for 8 years. and all 8 as the head varsity coach. Patrick started his coaching career at MCC High School in 2012 where he was an assistant coach under Travis VanOverbeke. Under Coach Freeman's guidance, MCC has been sub-District Champions in 2020 & 2021 and Section Champions in 2016 & 2021. His career record is 47-30 and the Rebels are currently 11-0.
Coach Freeman is more than a football coach to his District. He is a leader of men. He has mentored a coaching staff that understands their roles and responsibilities. They together pass that on to the young men they have the privilege to coach. Patrick is a servant leader who commits his life to teaching his students life lessons through team activities. He relates to everyone he meets and makes them a better person when they come through the program. He puts educating above winning, allowing him to build positive relationships with the players, parents, fans and community.
One of his senior players stated it best. "Coach Freeman is not only a coach to us players, he is a mentor, leader, and a bonus father-figure. He goes far beyond his call of duty and not only teaches us about the game of football but also the game of life. He teaches us how to be great teammates, employees, sons, and future husbands & fathers."
Patrick lives in Hadley with his wife, Colleen. They have two boys and a dog - Ty (3), Will (1) and Rudy.
Week 12: Scott Arntson from Esko High School
Arntson has coached football for over 25 years to include, 6 years as head coach for Marshall School in Duluth, 2 years as assistant coach for College of St. Scholastica and the last 6 years as Esko's head coach. Arntson was named 3 time all district coach of the year and 2 time section coach of the year. Arntson enjoys coaching football because it teaches players how to overcome adversity. Arntson attributes his junior high and high school football experiences to changing the trajectory of his life. He whole heartedly wants to give back to a sport that has done so much for him. Arntson can be described as humble and going above and beyond for any of his players. From lining practice fields on Sunday after church to visiting players in the hospital when ill, cleaning up the bus after away games, and paying for players meals, he quietly leads by example.
Arntson is an alum of Concordia University, St. Paul where he played quarterback and receiver. Scott teaches Mathematics at Esko High School. In addition to coaching football, Scott coaches Track & Field, co-runs a summer Speed, Strength and Agility camp, and is the Esko's head Math team coach. He is married to his wife Amy and has 3 adult children Ashleigh, Devan and Isaiah.