Vikings Coach of the Week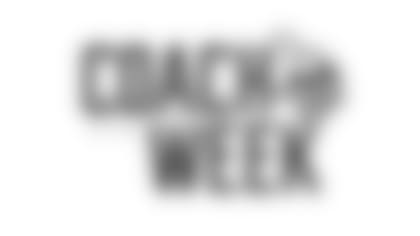 After each week of games during the high school football season, the Vikings honor a high school coach of the week. Coaches are chosen based on their contribution on the football field, but more importantly, on the impact they make within their community and for their student-athletes. In addition to being recognized in local media for the achievement, the school's football program receives a $1,000 donation on behalf of the Minnesota Vikings.
Coach of the Year – Chris Mensen Simley High School
The Minnesota Vikings High School Coach of the Year is Chris Mensen from Simley High School. Mensen has coached in the Simley football program for 12 years, spending eight seasons as the offensive coordinator and the past four as head coach. During his tenure as the head coach, Mensen has posted a career record of 33-9, reaching the State Tournament each season. In 2022, Mensen and the Spartans finished 12-1, capping off the season with a 4A State Championship title.
Mensen played his high school football in Solon, IA where he accumulated 12 athletic letters in 4 different sports. He continued his playing career for the University of Minnesota and was named Academic All-Big Ten in 2008 and 2009. After college, Coach Mensen played 3 years for the Minnesota Dragons and was named to the NEFL All-Star team in his final two years. Coach Mensen strives to develop phenomenal young men through hard work and toughness while pursuing excellence in the classroom, on the field of competition and in the community.
"My personal reward for coaching is the success stories that I hear from the players who come back to visit the program. Our goal as coaches is to impart on our athletes some sort of life lessons that they can take with them beyond football, and when alumni come back and talk about what they have done in college or their careers, it means the world to me. Seeing those I've worked with go on to have success in their own lives, is what this is all about. I hope I can have some sort of small impact on the community through these tremendous young men."
Mensen and his wife, Nichol, have three children, Evan (10), Axel (7) and Adaline (5).
2022 Coach of the Week Winners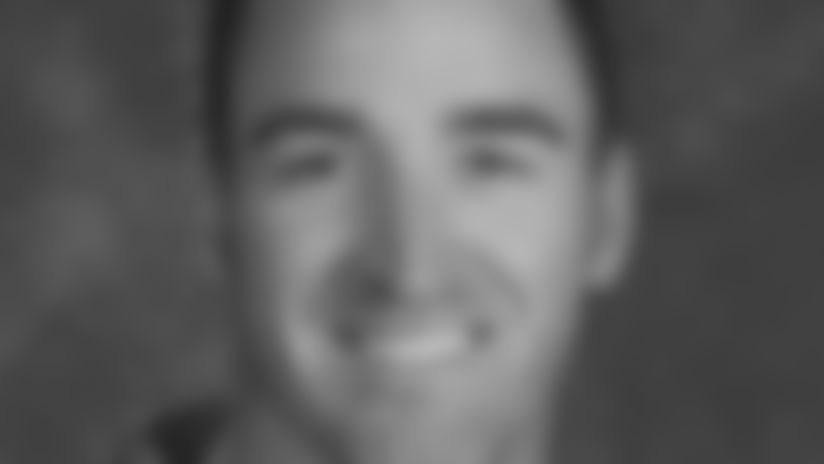 Week 1: Beau LaBore – Stillwater High School
Coach Beau LaBore was hired as a Social Studies Teacher and the 22nd Head Football Coach at Stillwater Area High School in 2011. Under LaBore, the Ponies won sub-district championships in 2012, 2020, and 2021.
Coach LaBore chose a career in education because several teachers and coaches had an indelible impact on his life. As a teacher and coach, he seeks to do the same. Coach LaBore believes this profession is about the student-athlete. Therefore, when a young man leaves this program they will be a better person because they played football. Coach LaBore and the Ponies coaching staff will foster an atmosphere that makes playing football fun, challenging, and more than just a game.
LaBore is very involved in Tackle Cancer and the Ponies have helped raise $2.1 million and counting. Stillwater players are committed to working hard and serving others in many ways.
While student-athlete development will continue to be the focal point, Coach LaBore expects the Ponies football program to perform at the state's highest level.
"While we have one of Minnesota's most historic programs, we will work to make the Stillwater football program the most respected program in Minnesota as well."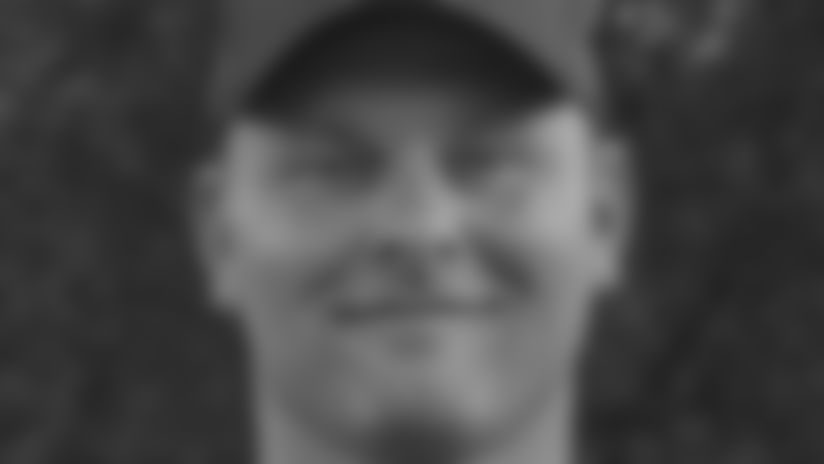 Week 2: Dan Meyers – Cannon Falls
Dan Meyers enters his 6th year as the Bombers' head coach. The Bombers have won three section championships and two sub-district championships in his tenure, and have a 25-4 record since 2019.  Coach Meyers is proud to lead a program that helps young men develop respect, resilience and unselfishness both on and off the field.  The most rewarding part of the job for him is seeing the players leave the program as young men prepared to become leaders in their community.  He played linebacker for St. Olaf ('03), and served as an assistant football coach at Kennedy High School and Northfield High School before returning to his hometown of Cannon Falls, where he also teaches math and is active in the strength and baseball programs.
Week 3: Tom Demars – Pine River – Backus
Coach Demars, a high school math teacher, has been coaching high school football for 34 years and is currently in his 12th season as the head coach of Pine River-Backus. In addition to coaching football, Demars is the head track coach and an assistant on the wrestling team.
"I've been fortunate to work with some great people in the coaching profession that have made me a better person and a better coach. I have so many good things I could say about HS sports, things like building character, work ethic, team skills, etc., but in my opinion the greatest and most positive aspects of playing and coaching HS sports are the relationships and friendships you develop. The relationships and friendships I have with my former teammates, my former coaches, current and past coaching colleagues, and players that I have the opportunity to coach are relationships that I cherish and will last a lifetime."
Week 4: Brad Beeskow, – Forest Lake
Brad Beeskow, an Andover, MN native, is in his first season as the head coach at Forest Lake High School. Prior to joining the Rangers, Beeskow played college football at St. Cloud State University and the University of Wisconsin - River Falls. He began his coaching career at the collegiate level as a graduate assistant at Augsburg University where he coached wide receivers. After 4 years of coaching college ball, Beeskow joined the high school staff at the Academy of Holy Angels where he was the offensive coordinator for three seasons.
Beeskow coaches because he loves the connections and life lessons that the game of football has taught him, and he strives to be able to create the same experience and passion for his players. "There is nothing better than helping our players reach their full potential and seeing the community and administrative support that goes along with that. The relationships created through sports are incredibly important and special and I am blessed to have the opportunity to coach the great young athletes we have in our program at Forest Lake."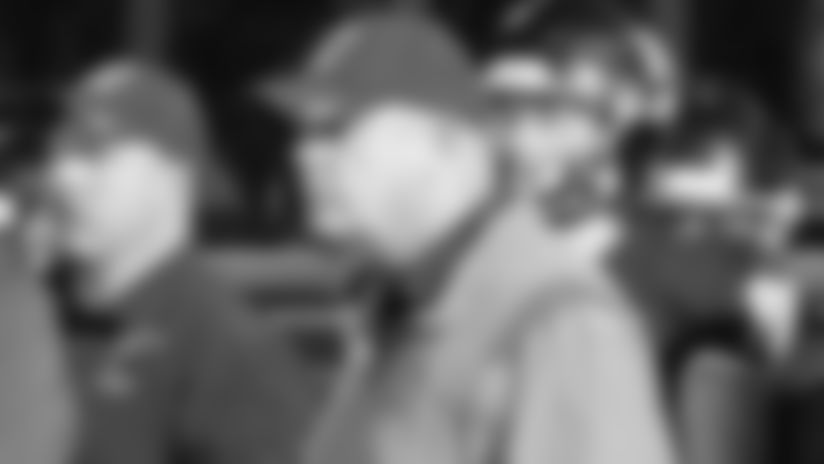 Week 5: Terry Bahlmann – Marshall
Terry Bahlmann is in his 39th season as a football coach, including eighteen years as head coach of the Marshall Tigers. He has a career record of 260-106. His 260 career victories currently rank him 5th among Minnesota Active Football Coaches in wins. In his eighteen seasons in Marshall, his teams have compiled a 136-41 record and has qualified for the State Tournament 3 times. Bahlmann has had 19 conference/district championship teams, winning a state championship and state runner up in Iowa. He has been named conference/district Coach of the Year 18 times. He is a graduate of the University of Northern Iowa. He has a Masters degree from Southwest Minnesota State. Coach Bahlmann was the Head Coach for the Outstate in the 2007 Minnesota Football Coaches All Star Game and an assistant coach for the 2016 game. Coach Bahlmann is past president of the Minnesota Football Coaches Association during the 2017-2018 year.
His family consists of his wife Jan and three children, Allison, Dani, and Brad. They also have four grandchildren, Brayden, Harper, Marley, and Mabel.
When asked why Bahlmann coaches, he said, "My high school coach was a great mentor for me, and I always knew I wanted to coach football. After 39 years I still enjoy watching those young players come into our program and four years later leave our program with life skills of teamwork, working hard for a common goal, determination, and discipline."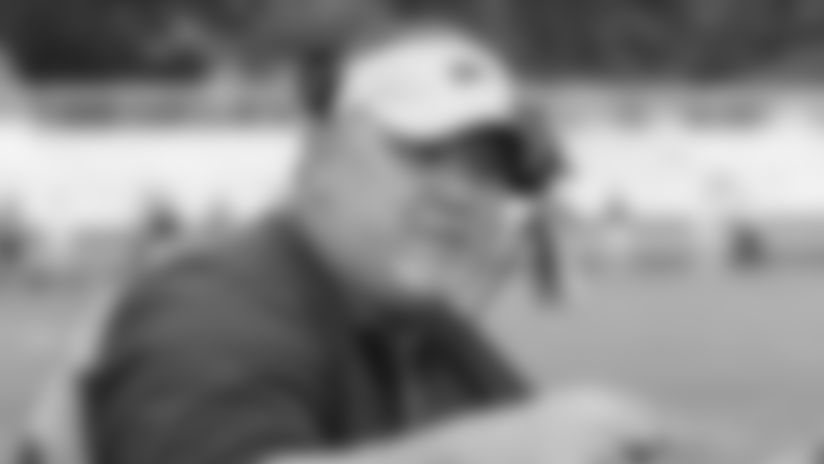 Week 6: Mark Heiser – Minneapolis Patrick Henry
Mark Heiser is in his 11th season as the Head Football Coach at Henry High School in Minneapolis. Under Coach Heiser the Patriots have had 7 winning seasons, played in 2, 4A section championship games (2015, 2016) and won the Lakes sub-district championship in 2019. Coach Heiser has been a Social Studies teacher at Henry High School for the past 10 years. Before coaching at Henry, Heiser was the Head Football and Head Girls Basketball Coach at St. Paul Academy and an assistant football and basketball coach at Holy Family Catholic High School.
Coach Heiser's coaching purpose is to develop players into people of integrity who will love, serve, and lead others with confidence, and purpose. Heiser said, "I enjoy seeing players improve over the season and show self confidence. The biggest reward as a coach is to see a young man who is succeeding in life and know that our football family has been a part of that success."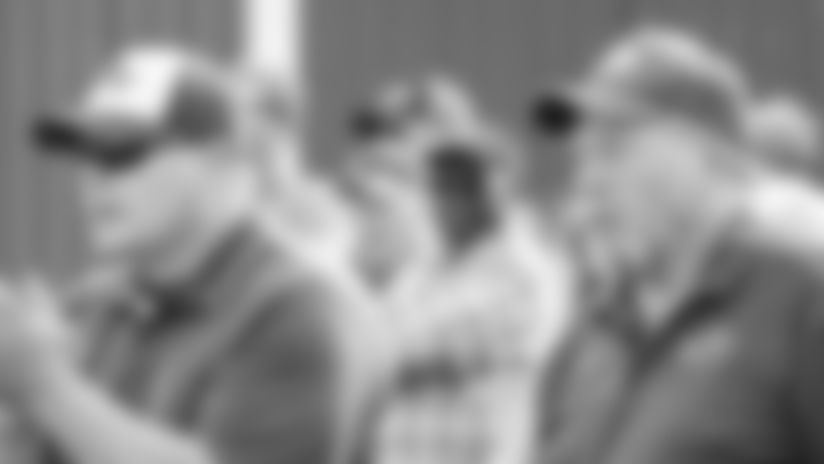 Week 7: Cory Waling – Kittson County Central
Coach Waling, a high school Social Studies teacher in Lancaster, MN, has been coaching high school football for 18 years. This is his 12th season as the head coach of the Kittson County Central Bearcats a coop between Kittson Central and Lancaster High schools. The Bearcats have won 2 conference titles, 4 Section 8-9Man Championships and have reached the State Semi-Finals 4 times in his time as head coach. His record is 90-52.
Coach Waling's family consists of his wife Kari and 2 children, Kasey and Kendall.
"My time in football has been so blessed because I've been able to work with and learn from some of the greatest coaches in "Top of the State" 9-man football. Brad Homstad longtime Lancaster coach (KCN/Northstar) and Terry Ogorek longtime Hallock coach (Hallock/KC/KCC) were great mentors to my start as a head coach. Seeing how they handled players and their programs made a huge impact on how I wanted the program to look when I got the chance. I have also been so fortunate to have an assistant who served under both of those great coaches by my side every step of the way. Terry Kent has coached football for 37 years and makes coaching so much fun. The way he gets the most out of his players and the joy he shows for football is contagious. Our goals for our players are always the same. Work hard, be coachable, represent your families, schools, and communities the right way "the Bearcat way," and have fun playing the great game of football.
Week 8: Steve Hamilton – Elk River
Steve Hamilton is in his 25th season as a head football coach, including 12 years with Elk River. During his tenure with the Elks, Hamilton has a record of 91-36, including five section championships and one state championship. Hamilton also teaches social studies at Elk River High School.
Hamilton got into coaching to give back to the game that helped him so much. He strives to give student-athletes a positive experience and help them understand that when we work together, anything is possible. Hamilton hopes that student-athletes leave Elk River with the ability to overcome the difficult times, the willingness to embrace hard work, and always strive to be kind and giving people.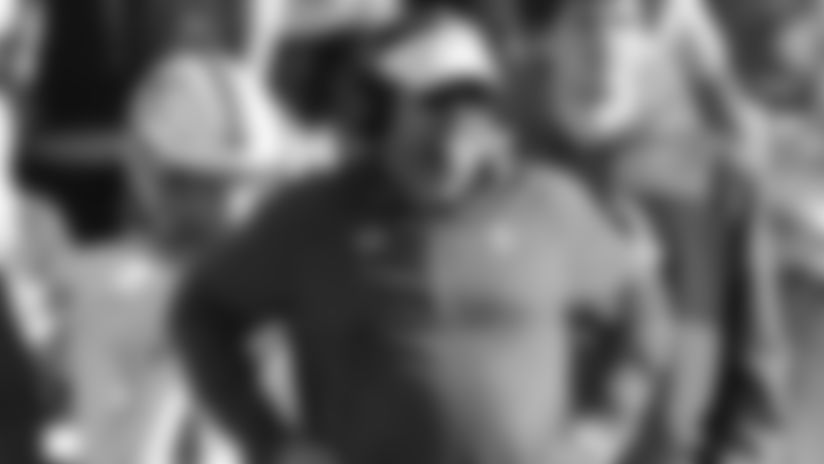 Week 9: Scott Hentges - Sartell
Scott Hentges is in his 10th season as Head Football Coach at Sartell High School. Prior to being named head coach in 2012, Scott served as a junior high coach (2000-2002) varsity assistant (2002-03) and defensive coordinator (2004-present), all at Sartell High School. Scott graduated from St. Cloud Tech High School, where he played football, basketball, and baseball. Scott continued his football career as a defensive back for the St. Cloud State University Huskies from 1995-1999. He graduated from SCSU in 2000 and has been teaching Social Studies at Sartell High School ever since. He has been an assistant boys and girls basketball coach, as well as an assistant baseball coach during his career at Sartell.
Football has always been an important part of his life. His father, Bruce Hentges, was head coach at St. Cloud Tech High School from 1980-1992. He grew up with his older brother Ryan on the football field. Scott coaches to give back to the game that has meant so much to him. Football is a way to teach players about the skills that will help them the rest of their lives. Hard work, dedication, competition, overcoming adversity and working together towards a common goal are the values that football emphasizes. Being able to help players experience the joy of high school football is what keeps him going.
Week 10: Charlie Warring - Sauk Centre
Charlie Warring, a recently retired health and physical education teacher, is in his second stint as the head football coach of Sauk Centre (2010-2014 & 2021-2022). Warring also served as the head baseball coach (18 years) and assistant wrestling coach (10 years) during his career.
Game day is a family affair in the Warring household. His wife Kari is their biggest fan, their daughter Maggie is the sideline photographer, their youngest son Eli is the ball boy, and their eldest son Matthew played quarterback and defensive end on this year's team.
The 2022 football season was highlighted by winning the Section 6AA Championship and earning a trip to the State Tournament for the third time in school history.
"I truly enjoy the competition and strategy involved with the game of football. But, more than that, I love working with the youth of today. A main area of focus is guiding and encouraging these kids to be leaders and influential students within our school environment, and my greatest hope is that they will all become contributing members of the community."
Photo Courtesy of Mark Klaphake – Dairy Star