Minnesota Vikings Business Summit – vikings.com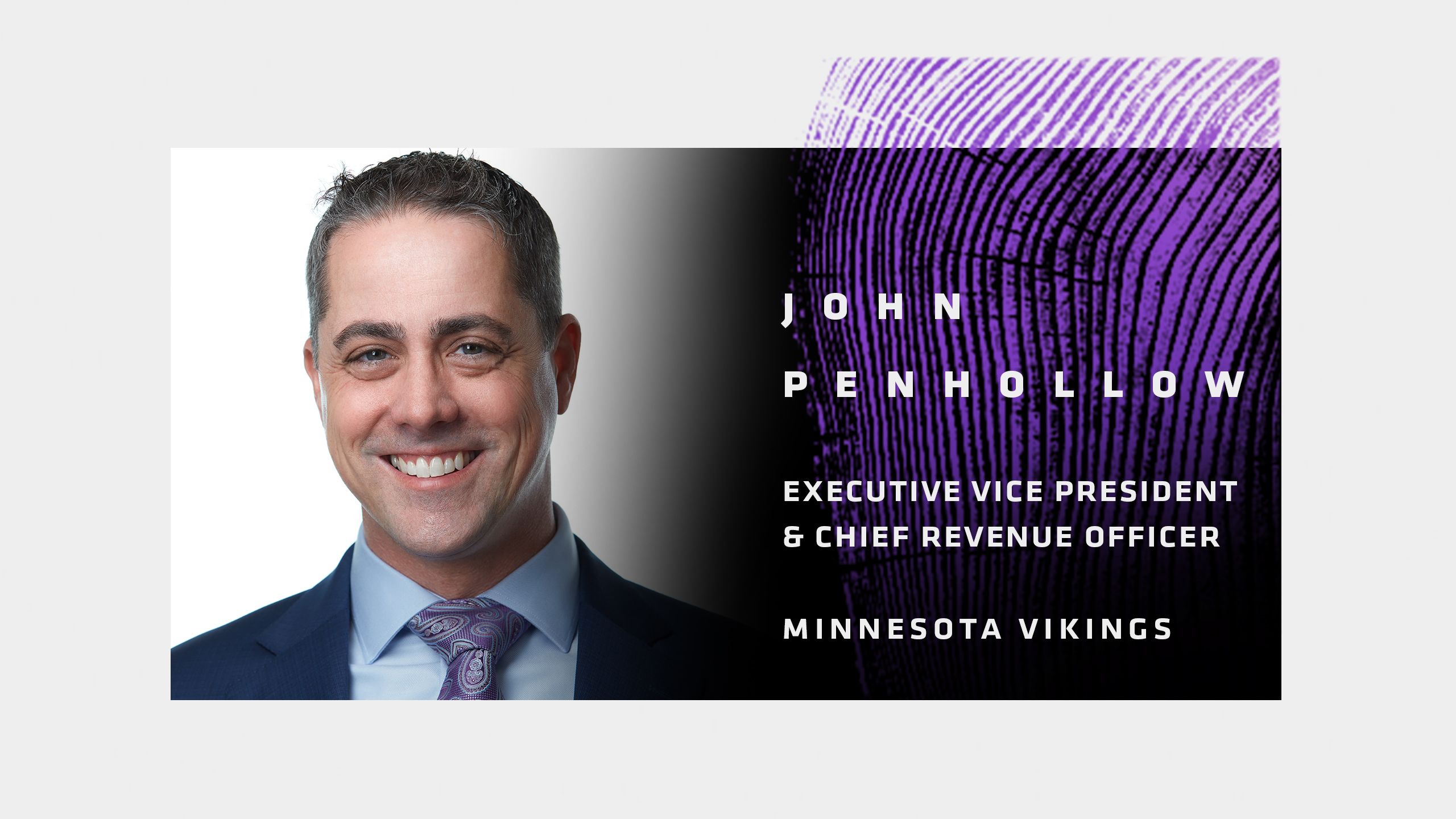 John Penhollow, Executive Vice President & Chief Revenue Officer (Minnesota Vikings)
Currently in his 10th season with the Vikings and his 17th in the NFL, John Penhollow serves as Executive Vice President & Chief Revenue Officer for the club, where he oversees all revenue-generating activities while driving vision, strategic priorities, and culture for the organization. He leads the strategy, design, development, sales & execution of U.S. Bank Stadium, Twin Cities Orthopedics Performance Center and Vikings corporate partnerships, premium seating, ticketing sales and operations for the organization. He also oversees the organization's effort to integrate technology and infrastructure into the stadium's design to enhance the fan experience and maximize corporate revenue.
Penhollow started with the club as a Director of New Stadium Partnerships and quickly progressed to the Vice President of Corporate and Technology Partnerships. He was tasked with strategizing how to design and sell U.S. Bank Stadium in order to elevate the club from the bottom of the NFL in all revenue categories in 2015. Through a new foundation and architecture for sponsorships, new sales materials, and strategies, he led the club into the top 5 in all categories by 2016. His efforts grew revenue by 333%, which accelerated the club's decision to build a world-class training facility.
After completing U.S. Bank Stadium, John was a key member of the executive team who worked closely with the Wilf Family to design, build and sell naming rights to Twin Cities Orthopedics Performance Center. He was an instrumental member of the team charged with bringing Super Bowl LII to U.S. Bank Stadium in 2018. Penhollow later served on the project team charged with the design and construction of the Omni Viking Lakes Hotel.
Prior to joining the Vikings, Penhollow was Vice President of Corporate Sales & Service for the Cleveland Browns, overseeing all aspects of revenue generation. Prior to his work in Cleveland, he held senior level sales and management positions with the National Basketball Association, Miami Dolphins and New York Yankees, where he was a key leader in the design and sales of landmark corporate partnerships tied to the opening of the new Yankee Stadium.