Minnesota Vikings Business Summit – vikings.com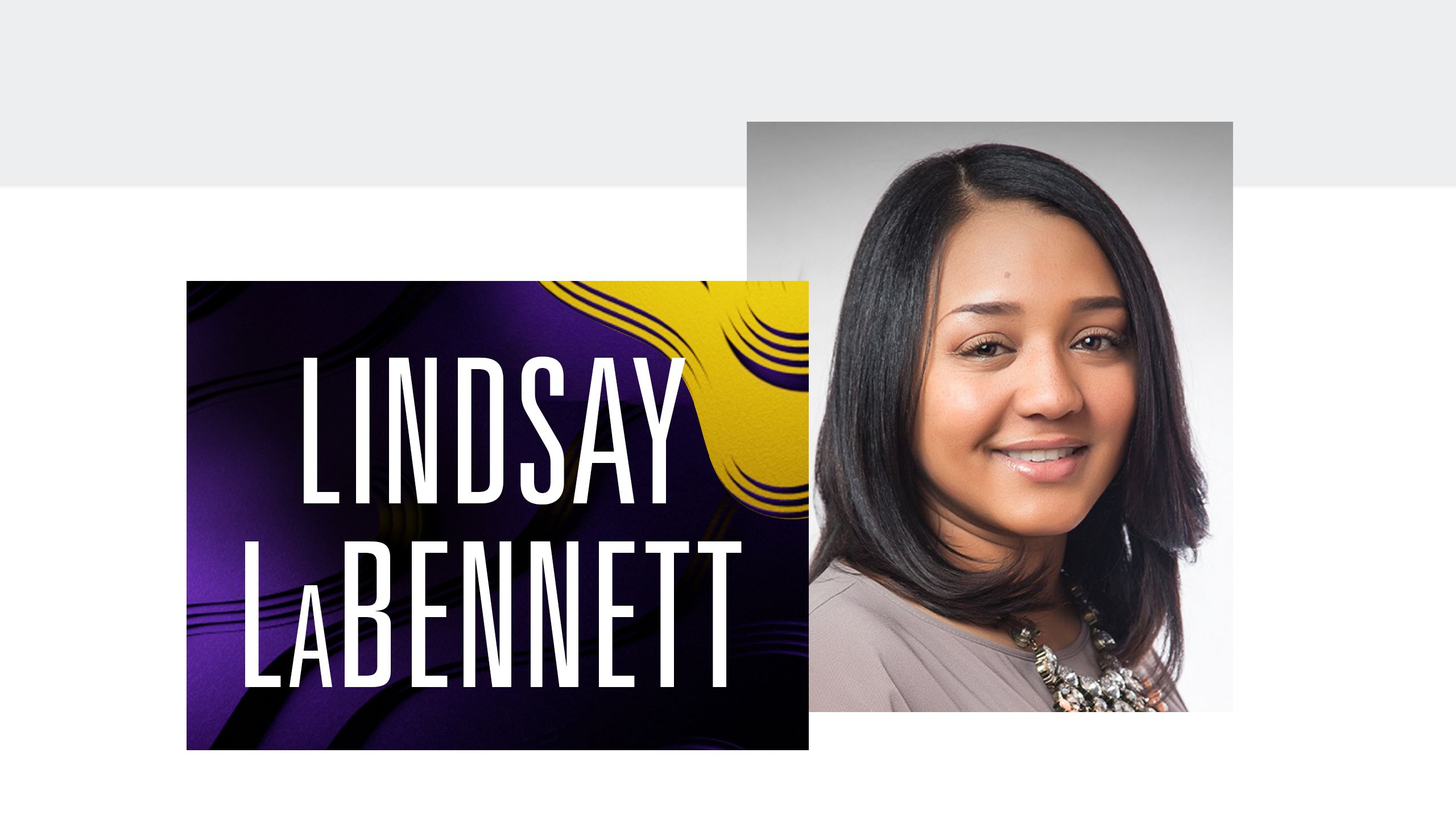 Senior Director of Inclusion, Equality & Diversity l Wasserman
A Baltimore area native, Lindsay LaBennett graduated magna cum laude from North Carolina A&T State University, obtaining a bachelor's in journalism and mass xommunication – with a focus in public relations - and a master's in Sports Management at Ohio University. She is a 15-year veteran of the sports industry.
After graduation, LaBennett started off her career in Daytona Beach, Florida, as an account executive in the Diversity Affairs department for America's premier racing league, NASCAR. LaBennett led the charge in managing the NASCAR HBCU College Tour, NASCAR Diversity Internship Program and NASCAR's Supplier Diversity Initiative. Another important role she maintained was the liaison between NASCAR and several civil rights organizations that include NAACP, National Urban League, Council de La Raza and the Hispanic Chamber of Commerce.
LaBennett transitioned her career from the league side to the agency side, landing a position with Octagon, one of these most recognized sports marketing agencies in the world. Based in its Charlotte office, she managed sponsorship elements for Sprint within the sport of NASCAR and the NFL. After her tenure at Octagon, LaBennett joined Wasserman – where she continued to manage aspects of client relationships across Nationwide Insurance and its NASCAR, VCU Men's Basketball and Ohio State University Football team relationships. Over the last ten years, LaBennett has managed, negotiated and executed deals between Fortune 500 brands (Nationwide Insurance, Microsoft, Verizon, X-Box, Surface and Lenovo) and the NFL, all 32 NFL teams and more than 20 player deals. In addition to managing the league, team, and talent deals, LaBennett focused on driving multicultural efforts, including diversity recruiting and cultural competency as a founding member of Wasserman's Diversity and Inclusion Council.
In 2021, LaBennett was appointed to the new role of Senior Director of Inclusion, Equality and Diversity where she will act as advisor to the Executive Leadership Team and have primary responsibility and accountability on diversity & inclusion issues across both business units of Talent and Brands & Properties. Since she has taken responsibility of the company's DE&I efforts, LaBennett has led the execution of more than 25 panels, programming for 10 employee resource groups, dedicated training and development programs addressing issues such as microaggressions and confronting anti-Semitism and establishing a company-wide inclusive business practice goal. She is a passionate leader who is dedicated to doing the real work to improve the quality of life and access to opportunities for all marginalized groups.