Rute Helmen's diagnosis with ALS in February has taken her voice but not her story.
Rute was part of the "Vikings Pom-Pom Girls," the beginning of the Minnesota Vikings Cheerleaders era.
Her daughter, Nicole Warner, describes her family as "definitely a Vikings family."
"We had season tickets all while I was growing up, for 20-plus years," Nicole said. "So I would hear stories about my mom cheering."
From 1961-63, a group of six to eight Vi-Queens cheered under the direction of Bob Patrin. The ladies braved the Minnesota weather at Metropolitan Stadium along with players, coaches and fans.
"I remember hearing that if it would rain [or snow], the pom-poms would bleed onto their white uniforms," Nicole said.
While Nicole was raised in Minneapolis and into Vikings fandom, her mother has a very different experience.
Rute was born in Latvia, a small Baltic country that was taken over by Russia and became part of the U.S.S.R. during World War II. When she was just 6 years old, she and her mother escaped the communist country in the middle of the night and fled to Germany, where they lived in a camp for displaced people. Rute's father did not initially flee with his wife and daughter.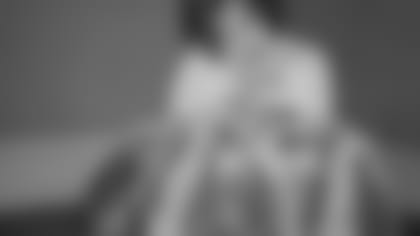 "They didn't know where he was or what was going on," Nicole said of her grandfather. "At one point, my mother and grandmother were searching hospitals with other women who had lost sons and husbands … They were essentially trying to figure out who was dead and who was alive.
"They were at this hospital [in Germany], and they suddenly saw on a list that my grandfather was there at the hospital," Nicole continued. "They thought he was still in Latvia. They didn't know he had made it to Germany."
After the emotional and unexpected reunion, Rute's father was released from the hospital and subsequently worked as a military police officer at the camp.
It wasn't until Rute was 12 that she and her family moved to the United States. They had been connected with a farmer from Missouri who paid the family's way, and Rute's parents then worked on the farm in order to repay the travel costs.
The next leg of Rute's journey came a year later, when the family relocated again, this time to Minneapolis. It was there that she continued her schooling and eventually attended the University of Minnesota to pursue a dual degree in math and physical education.
"As a youth, my mom did every sport possible – even if she didn't really like it," Nicole said. "She just loved being very active, always moving."
Rute was a pom-pom girl for the Gophers during her collegiate career; outside of school, she was a water skier, gymnast, dancer and a competitive volleyball player.
"My dad said she had a standing vertical jump of 30 inches," Nicole said. "She's 5-4, so she probably wouldn't even be considered now. But even at that time, she was a hitter even though she was tiny, because she had such a good jump … She played volleyball for 30 years."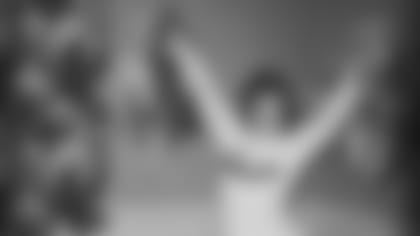 After college, Rute went on to teach at the high school level for six years before transitioning to Hamline University. There, she served as the women's athletic director and women's volleyball coach for nearly 20 years.
Rute has never let life pass her by.
She earned her Master's degree at Minnesota State University, Mankato, and finished all of the coursework required for a PhD at the University of Iowa. In addition to her official responsibilities at Hamline, she also taught dance and fencing classes on campus. She worked as a flight attendant for Northwest Airlines at one point, and she spent a summer teaching ballroom dance at Fred Astaire Dance Studios.
When Rute retired from Hamline, she spent her time bonding with Warren on drives to and from downtown dance classes.
"I know she's kind of joked about – or maybe even was a little concerned – that because she did things, she didn't know if I would do the same activities," Nicole said. "Because, you know, mother-daughter competition and all that."
But Nicole wanted nothing more than to follow in her mother's footsteps.
She played volleyball for a short while before focusing solely on dance, which she continues to this day. In 1992, Nicole had the privilege of dancing in the Super Bowl XXVI halftime show, the last Super Bowl in Minneapolis.
"That was really fun," Nicole said. "It was something we could kind of share … [Dancing] was something that we always had together. We'd always look forward to that at Vikings games, watching the different cheerleaders as they'd come around."
Nicole laughed as she recalled vivid memories of attending Vikings games with her parents and godparents at the Hubert H. Humphrey Metrodome.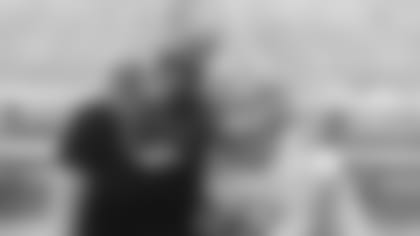 "We went all the time," Nicole said. "Lots of family memories were shared there – getting sucked out of the Metrodome. I remember Scott Studwell playing, and it seemed he was always bloody."
On Thursday night, Rute and Nicole returned to Minneapolis – this time to U.S. Bank Stadium – to share another special moment. Three months almost to the day from her 80th birthday, Rute joined a group of 175 former members of cheer teams that represented the 1961-83 Vikings seasons. The alumni performed prior to the Vikings-Dolphins preseason matchup.
"It was quite an experience to dance in the new stadium," Rute said. "I really enjoyed being down on the field entertaining and catching up with old friends."
Diagnosed in February, Rute is part of only 25 percent of ALS cases that start in the throat, meaning that she struggles to speak and to swallow. But while many individuals battling ALS find their mobility affected nearly immediately, Rute is just as active as ever.
"She walks a mile every day," Nicole said. "She goes to exercise class five days a week, and she's still been golfing – even though it's not her favorite sport."
Rute's smile spoke volumes Thursday night when she took the field and flashed back to her original pom-pom days with the Vikings.
And as her daughter looked on, she couldn't help but feel emotion.
"She's always been a little bit of a celebrity in my eyes," said Nicole, her voice breaking. "I've always been so proud of all that she's accomplished in her life. She's really been a pioneer."
---
NOTE: Due to Rute's ALS diagnosis and inability to communicate clearly, her story was told through the voice of her daughter, Nicole. Rute was present for the entirety of the interview and contributed throughout.