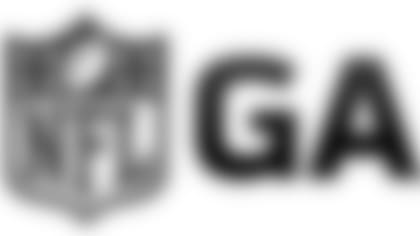 ](http://www.pjatr.com/t/RkFHRE1KREVBS0dMRERBSUlMRUg)
NFL Game Pass is your way to access more football. Fans can watch live Vikings games in the preseason, and watch all regular season and postseason Vikings games on-demand. NFL Game Pass comes loaded with features including:
• Watch live out-of-market Preseason games that are not available anywhere else (note that some blackout restrictions may apply).
• Watch full broadcast replays of games, available the same day the games are played
• Look back on an entire NFL game in about 30 minutes
• Access 'All-22' and 'High Endzone' angle footage Coaches Film
•Listen live to the home or away radio broadcast for every NFL game
• Replay games from 2009-2016
• Watch previous seasons of NFL shows such as Hard Knocks, Sound FX, America's Game & A Football Life
Watch games anywhere with availability on desktops and select connected TV devices. Also available on smartphones and tablets with the NFL Game Pass app or within the NFL Mobile app.
NFL Game Pass does not include live regular season, playoff, and Super Bowl game broadcasts.  Access to these games is available within NFL Game Pass on an on-demand basis in the NFL Game Pass archives after such games have aired on broadcast television. Sunday morning and afternoon games (9:30am ET, 1pm ET & 4pm ET) are available at the conclusion of all Sunday 4pm ET games, and Sunday night, Monday night, Thursday and Saturday NFL games are available following the conclusion of the applicable game telecast.  Audio feeds may be subject to availability. Some 2009 regular season games are not available. NFL Game Pass is only available to users within the United States, Mexico, Bermuda, Antigua, the Bahamas, and any U.S. territories, possessions and commonwealths (including American Samoa, Guam, Puerto Rico and the US Virgin Islands).
---
BROADCAST DATES & TIMES, PLUS REPLAY INFO
Preseason Game No. 1
Vikings at Bills
Thursday, Aug. 10 at 6:00 PM CT
Preseason Game No. 2
Vikings at Seahawks
Friday, Aug. 18 at 9 PM CT
Preseason Game No. 3
Vikings vs. 49ers
Sunday, Aug. 27 at 7:00 CT
Preseason Game No. 4
Vikings vs. Dolphins
Thursday, Aug. 31 at 7 PM CT
Replays will air on Fox Sports North on TBD dates and times.
NFL Network will also replay Vikings preseason games.  Click here to visit the schedule portion of their website to see when each game will air.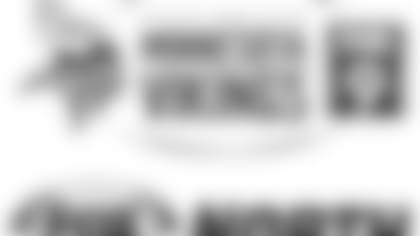 ---
CW Rochester – Rochester, MN
KPTH/FOX 44 – Sioux City, IA
WHBF/CBS 4 – Quad Cities/Rock Island, IL
WKBT/MyNetwork – LaCrosse, WI
KEYC/FOX !2 – Mankato, MN