Eagan, MN (August 2, 2016) – The Minnesota Vikings, along with partners Twin Cities Orthopedics (TCO), the City of Eagan, Crawford Architects and Kraus-Anderson Construction Company, today celebrated the official groundbreaking of the Twin Cities Orthopedics Performance Center and TCO Stadium – the Vikings new practice facility and team headquarters slated to open in March 2018.
"Following the recent opening of U.S. Bank Stadium, today's groundbreaking marks another significant milestone in Minnesota Vikings history," said Vikings Owner/President Mark Wilf. "Constructing this world-class facility and formalizing the partnership with TCO furthers our goals of building this football team for sustained success, developing long-term business relationships, and ensuring our organization remains a strong community partner."
The approximate 40-acre Vikings campus is expected to include (renderings available here):
• New administrative offices for Vikings staff
• Outdoor stadium with an anticipated capacity of 6,000 (expandable)
• Five outdoor practice fields (including stadium field) - four grass, one synthetic
• Outdoor training areas, including a sand pit and inclined surfaces
• Indoor practice facility with a 100-yard synthetic surface field and full-clear height for kicking
• Team auditorium and player position meeting rooms
• Media center/press facilities
• Expanded locker room, weight room and equipment facilities
• Cardiovascular and specialized speed rooms
• Hydrotherapy room and post-workout recovery rooms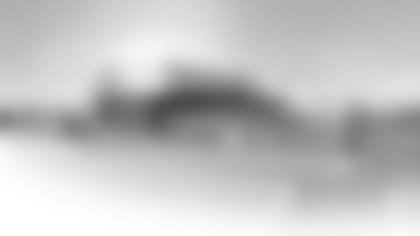 "Today marks just the first of many more groundbreakings we hope will occur on this exciting 200-acre development," said Eagan Mayor Mike Maguire. "The Vikings team headquarters and practice facility in Eagan opens up a whole new gateway to the northeast part of the city, and we are proud that this flagship franchise will now call Eagan home."
The TCO announcement builds on an existing Vikings-TCO relationship, as the two have long-partnered on the annual TCO Vikings 5k race and TCO has been the team's Official Orthopedic Provider.
"Twin Cities Orthopedics has built a strong bond with the community by providing decades of trusted orthopedic care," said TCO President David Holte, MD. "Our continued and enhanced partnership with the Vikings further demonstrates our commitment to athletes of all ages and emphasizes our expertise to help athletes recover through the broad spectrum of preventing and treating injuries."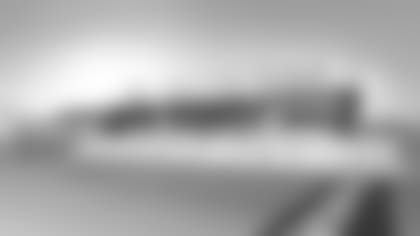 The performance center and stadium will serve not only as the home of the Vikings but also will be available to youth, high school and amateur athletics and other community events. The destination will serve as an anchor to a total 200-acre development expected to transpire over the next 10-15 years, the first piece of which was unveiled today with TCO's announcement of a new 88,000 square-foot, full-service orthopedics center on the Eagan campus.
"Serving as a high-profile partner at the new home of the Minnesota Vikings gives Twin Cities Orthopedics a great opportunity to spotlight our services and continue to strengthen our presence in the metro area and specifically in the Eagan community and southeast metro," said TCO Chief Executive Officer Troy Simonson. "We are privileged to have our name beside the Vikings and be their neighbor on this campus with our new, full-service orthopedic and sports medicine facility."
"This is a natural partnership as both the Vikings and TCO are community advocates with a focus on healthy and active youth," said Vikings Chief Operating Officer Kevin Warren. "While the new headquarters will allow us to continue building a best-in-class franchise that thrives in a progressive work environment, our vision and partnership goes beyond the new practice facility and is truly about developing a regional asset that will serve this community on a daily basis and become an exciting destination."