EDEN PRAIRIE, Minn. –The Minnesota Vikings would like to express condolences to the family and friends of Neill Armstrong, who passed away Wednesday at the age of 90.
Armstrong served as an assistant coach under Head Coach Bud Grant from 1970-1977, during which the Vikings defense was known as one of the most dominant in the NFL. During Armstrong's time in Minnesota, the Vikings boasted a record of 84-27-1, won seven division titles and appeared in three Super Bowls (VIII, IX and XI). The 1975 Vikings defense ranked No. 1 in the NFL in rush and pass yards allowed.
"Neill was the classiest individual that I ever met in football," said former Vikings athletic trainer Fred Zamberletti. "And a good coach.
"[Former Vikings GM] Jim Finks used to say, 'Don't take yourself too seriously' – and Neill didn't," Zamberletti, now a consultant and team historian, added. "He was a great, principled individual, but he didn't flaunt it."
Prior to joining Grant's staff, Armstrong served as an assistant coach with the Houston Oilers of the American Football League (1962-63) and Head Coach of the Edmonton Oilers of the Canadian Football League (1964-69).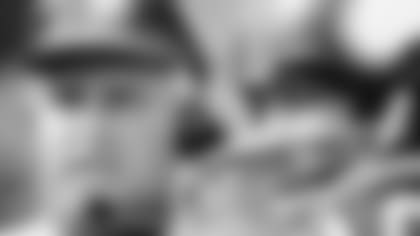 From 1978 to 1981, Armstrong served as Head Coach of the Chicago Bears, leading them to a playoff appearance in 1979. He then worked as an assistant under Cowboys Head Coaches Tom Landry (1982-88) and Jimmy Johnson (1989) before retiring from the NFL.
Born in Tishomingo, Oklahoma, Armstrong played college football at Oklahoma A&M and was later drafted eighth overall by the Philadelphia Eagles in the 1947 NFL Draft. Armstrong played both wide receiver and defensive back and helped the Eagles capture back-to-back NFL championships in 1948 and 1949.
Armstrong also played three seasons with the Winnipeg Blue Bombers. He there played alongside Grant, which is where the two first became acquainted.
"Neill was a good football player, sure," Zamberletti said. "But Bud could also see his character. He was a very, very good man."