Eden Prairie, MN (July 27, 2016) – The Minnesota Vikings have selected Crawford Architects and Kraus-Anderson Construction Company as the architect and construction manager for the team's new Eagan practice facility and headquarters.
"Establishing this leadership team is a major step forward on our new Eagan home," said Vikings Executive Vice President and Chief Financial Officer Steve Poppen. "We are thrilled to once again engage in a large project with a Minnesota-based construction company such as Kraus-Anderson, as they have a tremendous body of work and strong reputation within the community. Both Crawford Architects and Kraus-Anderson have long-standing relationships with the Vikings and together give us complete confidence in designing and building this project on time for a March 2018 opening."
Based in Kansas City, MO, Crawford Architects is well-known for designing state of the art human performance facilities and multi-use destination developments. Some of their recent projects include the Virginia Mason Athletic Complex for the Seattle Seahawks (Renton, WA), Pegula Ice Arena at Penn State (University Park, PA) and the Sanford Jackrabbit Athletic Complex at South Dakota State University (Sioux Falls, SD).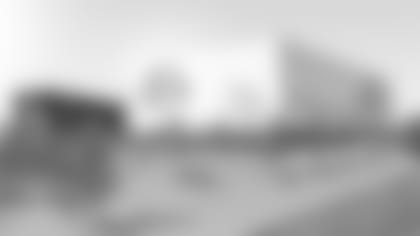 "This new facility will continue the Vikings ascension within the NFL, raising the bar for the team, for NFL training facilities and for human performance facilities nationwide," said Crawford Architects Principal David Murphy. "We are proud to join the Vikings and the NFL in their significant commitments to the Eagan community and intend to leverage the area's economic development engine by bringing new attention, jobs and consumer traffic to the community from all over the country through the design of this complex."
Kraus-Anderson, headquartered in Minneapolis, has more than 100 years of construction experience within the community. Recent noted projects include the University of Minnesota Masonic Children's Hospital (Minneapolis, MN), the Sanford Center (Bemidji, MN) and Alexandria High School (Alexandria, MN).
"We are excited to get underway with the Vikings headquarters project, continuing a relationship that goes back more than 30 years and includes the construction of the Vikings current Winter Park facility," said Kraus-Anderson Construction Company's Chief Operating Officer Al Gerhardt. "We are committed to delivering this project safely and on time and on budget, consistent with our core purpose of building enduring relationships and strong communities."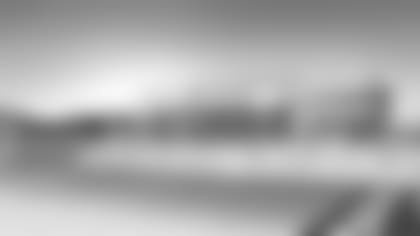 The new team headquarters, located off I-494 at the intersection of Dodd Road and Lone Oak Parkway, will include outdoor and indoor practice fields, a 6,000-seat stadium, team meeting rooms and auditorium, a broadcast studio and media center, and administrative offices for staff.  The facility is the first phase in an overall 200-acre planned development expected to include offices, retail, residential, hospitality and a conference center with the Vikings headquarters as a development anchor. Construction of Phase I is expected to be complete in approximately 20 months, while the remaining multi-phase, mixed-use development will depend on market analysis and occur in stages over the next 10-15 years.
"This project will not only provide a first-class training facility for our players and business environment for our staff, but it will also allow us to transform this site into an international destination and a regional community asset," said Vikings Owner/President Mark Wilf. "We appreciate the partnerships with Crawford Architects and Kraus-Anderson and look forward to officially breaking ground on the Vikings future home."
With site work beginning earlier this month, an official groundbreaking is scheduled to take place in early August. More details on that event will be distributed soon.