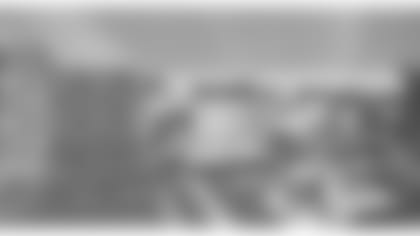 *Eden Prairie, MN* (September 10, 2014) – Yesterday, the Minnesota Vikings proposed a new opportunity to the City of Minneapolis for the rights to develop the area above the Block 1 Parking Ramp and the adjacent Liner Parcel that will be connected to the new stadium. The offer, presented to the City's Community Development and Regulatory Services Committee, includes the following actions by the Vikings:
· Pay the City $4.6 million for the development rights up front, to be used by the City toward the cost of building the two-block City Park.
· Build additional structural supports and other modifications to the Ramp to support its development on the Liner Parcel (estimated cost $1.3 to $1.6 million).
· Pursue funding to build a rooftop terrace above the Ramp to create an outdoor urban environment to be used for stadium and other public events.
· Pursue development of the Liner Parcel now with an approximately 16 to 18-story mix of residential, retail and media (including a television broadcast studio) at an estimated cost of $62-72 million and make an effort to complete this project by July 2016.
· Incorporate development of the Liner Parcel into a master development of additional parcels near the Ramp, which affiliates of the Vikings own, in order to create a significant mixed-use development which could connect the Mill District to the downtown skyway system.
"Given the changes to - and the uncertainty with - the previously proposed development, we have provided this alternative proposal for the City to consider," said Vikings Executive Vice President of Stadium Development and Public Affairs Lester Bagley. "We share the long-term vision of a vibrant and smartly planned urban landscape in this part of downtown, and we would appreciate the opportunity to work with the City on what we believe is a superior offer."
The Vikings have engaged Elness Swenson Graham Architects, Inc. (ESG) to design its development along with Mortenson Construction to act as the builder. The team will work with its affiliate Garden Communities as the developer of the project.
The Vikings have asked the City to initiate a new RFP process for the sale of the Development Rights.