MINNEAPOLIS — The University of Minnesota held its annual pro day Monday morning on campus.
Much like the NFL Scouting Combine, the event was a chance for Gophers and players from other regional schools to showcase their skills in front of NFL teams.
The Vikings had a contingent of roughly 15 people in attendance, including General Manager Rick Spielman and Head Coach Mike Zimmer.
The draft-eligible prospects participated in drills such as the 40-yard dash, vertical jump, broad jump and 20-yard shuttle. Players also were guided through positional drills, with Vikings coaches sometimes leading the way.
A trio of Gophers spoke to the media following their workouts.
Cornerback Eric Murray, a three-year starter for the Gophers, said he received feedback on his technique from various coaches on Monday.
"Just dropping my hips when I'm coming out of breaks," said Murray, who recorded two career interceptions. "Just not shattering too much when you're backpedaling.
"Backpedaling is not a natural motion that everybody does. You walk forward every day, so I'm just working on it and making it a part of me."
Murray, who has been training in Arizona, also performed at the combine last week in Indianapolis. He had the third-best vertical (39.5 inches) of any cornerback at the combine.
Murray started 39 straight games and didn't miss a game or practice while he was a Gopher. He added that he thinks that consistency, which is called his "pride and joy," will make a favorable impression on coaches.
"Just taking care of your body," Murray said. "Just getting the right amount or sleep, eating right.
"I started to get more knowledge about the stuff I eat and how it gives you energy."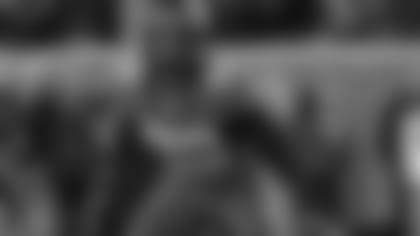 Fellow cornerback Briean Boddy-Calhoun, who had nine career picks in three seasons, also chatted about the pre-draft process.
Boddy-Calhoun said he's hoping to carry on the recent tradition of a Minnesota defensive back getting selected in the draft.
Safety Brock Vereen was taken by Chicago in 2014. Safety Cedric Thompson was a fifth-round pick by the Dolphins a year ago.
"It starts with our coaching staff," Boddy-Calhoun said. "(Defensive coordinator Jay) Sawvel, when we turn the film on, he always says to be something that makes sense.
"When you watch film, you see us doing things that make sense and see us doing things for the right reasons," he added. "Coach also does a great job of practicing fundamentals and doing the basics."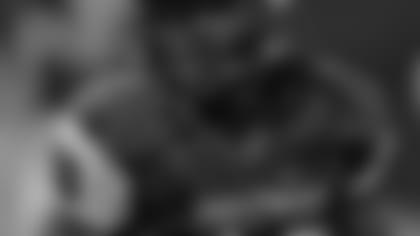 De'Vondre Campbell also worked out for teams, participating in drills as both a defensive end and outside linebacker.
Campbell, who played outside linebacker for the Gophers and went to the East-West Shrine Game in January, said he also talked to more than two dozen teams at the combine.
The senior said he's trying to show he can play more than just one position leading up to April's draft.
"I bring versatility to any team because I can play multiple positions," Campbell said. "That was the point of me doing both linebacker and D-line drills, to show them than I can do multiple things and that I can do it well."
Campbell admitted he has raw potential that just needs to be tapped.
"I think it comes with experience, I've gotten better and better every year," Campbell said. "I'm getting to where I want to be but I know they know my best football is way ahead of me.
"If I can get in the right system and get the right coaches who can teach me how to play the position it's supposed to be played," he added, "who knows what can happen?"