Holmes joins the Vikings after 20 years with Blue Cross Blue Shield.
Eden Prairie, MN (May 9, 2017) – The Minnesota Vikings have hired Tina Holmes as Chief of Staff & Strategic Advisor.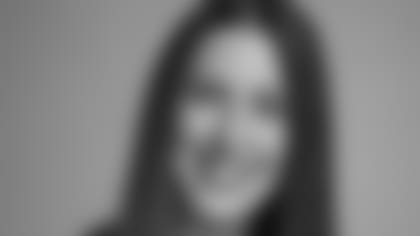 Holmes joins the team after spending the past four years as chief of staff at Blue Cross Blue Shield of Minnesota. In her new role with the Vikings, Holmes will work closely with the team's executive vice presidents and vice presidents, acting as an executive liaison, surfacing issues and facilitating solutions. Additionally, she will provide support to Vikings Chief Operating Officer Kevin Warren in the planning and coordination of activities across the organization and in effectively communicating the team's strategic objectives externally and with senior management and the broader organization.
"We are excited to have Tina join the Vikings organization," said Warren. "She is a very bright woman of high character and integrity with a proven history of making strong strategic decisions that create positive organizational energy. She is a consummate professional and, as our organization continues to evolve and grow, is exactly what the Vikings need to keep building a 'best in class' global franchise."
Holmes has a proven track record of driving and leading organizational change, building team commitment and cohesion and creating strong alignment between divisions. She served in various capacities at Blue Cross Blue Shield for nearly 20 years, with her most recent role as vice president and chief of staff. In addition to managing the office of the CEO, she advised, coordinated and collaborated on major strategic initiatives and highly complex projects while overseeing cross-functional activities throughout Blue Cross Blue Shield. Holmes was an integral member of Blue Cross Blue Shield's executive leadership team and led Blue Cross's business resiliency, crisis management and enterprise event teams. Prior to 2013, she worked within Blue Cross Blue Shield's Information Technology and Project Management divisions.
Holmes earned her bachelor's degree in organizational management and leadership from Concordia University in St. Paul, MN.