EAGAN, Minn. — The Minnesota Vikings and Minnesota Hall of Fame broadcaster Mark Rosen are announcing a new partnership to create exclusive content for the 2019 season.
Rosen and the Vikings Entertainment Network will bring fans exclusive, behind-the-scenes content through two weekly multimedia series — Under Center with Kirk Cousins and Skol Stories.
Cousins called in to KFAN 100.3-FM's The Power Trip on Wednesday morning for a co-announcement with Rosen.
Additionally, Halftime Update will feature Rosen in a new in-stadium segment for fans attending Vikings home games at U.S. Bank Stadium.
"I'm thrilled to partner with the Vikings to bring fans quality, behind-the-scenes stories and to be involved in the game-day atmosphere at U.S. Bank Stadium," Rosen said. "The Vikings have a vision of generating content that can't be found anywhere else, and I can't wait to be a part of that. I'm very excited to sit down with Kirk Cousins each week during the season and welcome the fans into our conversations."
Rosen, a long-time sports broadcaster at WCCO-TV, retired from television in January 2019 after 50 years at the station.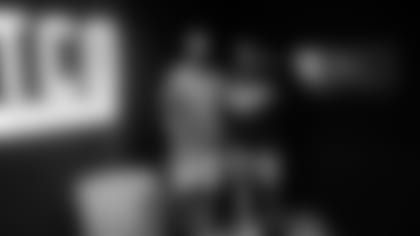 Over the course of his career, he was front and center for monumental sports moments, including the "Miracle on Ice" in the 1980 Olympics, the 1987 and 1991 World Series titles claimed by the Minnesota Twins, the introduction of the Minnesota Timberwolves and the "Minneapolis Miracle" in the NFC Divisional Playoffs after the 2017 NFL season. At the time of his retirement, Rosen was the longest-tenured sports broadcaster in any major U.S. market.
"Mark has a passion for storytelling that aligns with our goal of producing valuable content and experiences for Vikings fans," said Vikings Vice President of Content & Productions Bryan Harper. "His impressive career, along with his credibility in the market and extensive knowledge of the team, made this a natural partnership."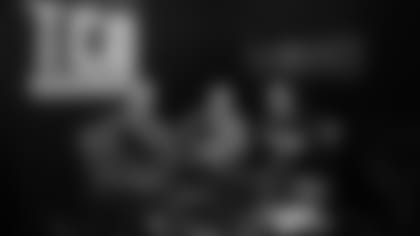 UNDER CENTER WITH KIRK COUSINS
Vikings quarterback Kirk Cousins will team up with Rosen to deliver unique content via a weekly 60-minute series featuring current Vikings players, prominent Minnesotans and guests with personal connections to Cousins. Other segments will focus on game reactions with sound from press conferences, the locker room, game highlights and NFL Network. Cousins and Rosen will also answer fan questions and voicemails on a regular basis. The series will feature both video and audio components and will be available across multiple platforms.
Hosts: Kirk Cousins and Mark Rosen
Time: 6-7 p.m. on Tuesdays (first episode to air Tuesday, Sept. 3)
Vikings Platforms: Vikings.com, Vikings App, Vikings Now Connected TV App and YouTube
Audio Podcast: KFAN iHeart Radio App, Apple Podcasts, Google Podcasts, Spotify, etc.
A segment as momentous as Rosen's career, the broadcaster will use his decades of connections to the Vikings organization to tell the stories of Vikings Legends. Co-hosted by Vikings.com's Mike Wobschall, the 30-minute weekly audio broadcast will voyage through Vikings history.
Hosts: Mark Rosen and Mike Wobschall
Time: 6:30-7 p.m. on Thursdays (first episode to air Thursday, Sept. 5)
Vikings Platforms: Vikings.com, Vikings App
Audio Podcast: KFAN iHeart Radio App, Apple Podcasts, Google Podcasts, Spotify, etc.
Designed to deliver expanded broadcast-style football analysis to the in-stadium audience, the live Halftime Update will highlight key storylines from the Vikings first half and touch on pertinent updates and scores from around the NFL. Rosen will team with a guest analyst to present the segment, which will serve as a companion piece to the live entertainment taking place during each halftime at U.S. Bank Stadium.
Tune-in: U.S. Bank Stadium
Time: Halftime of Vikings Home Games