MANKATO, Minn. –Welcome to Mankato, Newby.
Terrell Newby's surname is fitting for one of the two rookie running backs who reported to Verizon Vikings Training Camp Sunday.
"I haven't gotten that many [jokes about my name], only a few," Newby said with a laugh. "But I'll probably expect more when the vets come in."
He's grateful for the few extra days of practice before the rest of the veterans report Wednesday.
Newby said it's been good for the rookies and select other players to have time as a smaller group going through reps and getting back into the football flow.
"The break was good, but I think we're all ready to get back in there and get back to work," Newby said.
The running back was born and raised in California before playing collegiately at Nebraska, where he rushed for 2,239 yards and 20 touchdowns over four seasons and added 53 catches through the air. As a senior in 2016, Newby led the Huskers with 879 rushing yards, averaging 4.6 yards per carry. He scored seven rushing touchdowns and one receiving. Newby broke the 100-yard mark in two Big Ten games against Illinois and Indiana.
He is happy to be staying in the Midwest.
"I have a lot of people out here in the Midwest, so I definitely think Nebraska fans are real happy, since it's [fairly] close by," Newby said.
After anxiously watching the NFL Draft play out and wrap up without hearing his name, Newby was thrilled to field a phone call from a Minnesota area code.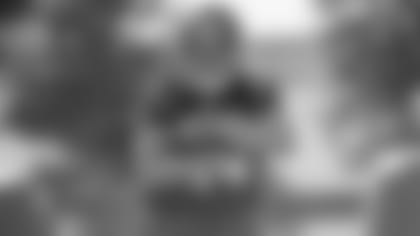 "I was just so excited," Newby said. "I'm just so thankful. It's a blessing to be able to continue playing football, and I'm definitely going to make the most of my opportunity."
The rookie is part of an intriguing Vikings running back room, in which Jerick McKinnon is the only returner from last year's active roster. C.J. Ham, who spent almost all of 2016 on Minnesota's practice squad, free agent signee Latavius Murray and second-round draft pick Dalvin Cook also are part of this year's group, which is led by Kennedy Polamalu. The Vikings hired the running backs coach in January and moved Kevin Stefanski to quarterbacks coach.
Newby feels that Polamalu, and the Vikings offensive system as a whole, makes Minnesota a good fit for him.
"We ran a similar type of offense in college, so there are some new things but kind of the same base things. It's a new language, but I'm starting to get most of it because I've seen a lot of it before," Newby said. "And I really enjoy having Coach Polamalu coach me; he's a great coach."
Added Newby: "I've been learning a lot of new things from him every single day, and I definitely think he can get the best out of me."
He continued that Polamalu is a detail-oriented instructor.
"He's real big on the little things," Newby said. "I think that's one of the things that can help all of us in the room – focusing on the offensive linemen's blocking assignments – not just focusing on our position but knowing the things around us that will better help us."
While each of the running backs are essentially vying against each other for time on the field, Newby said it's a healthy competition in which the teammates genuinely want to improve as a group.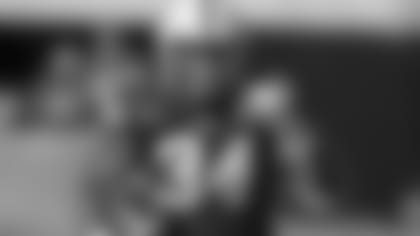 Newby explained that they all feed off each other and push one another to be better, and he added that each brings a slightly different playing style to the room. He's been grateful for the way his fellow backs have come alongside of him and Cook as rookies and helped show them the ropes of the NFL.
They aren't Newby's only mentors, though. One of the first people to contact Newby in April was Vikings tackle Jeremiah Sirles, who was a senior at Nebraska in 2013 during Newby's freshman season.
"I'm really close with him," Newby said of Sirles. "Right when I got that call, he hit me up and we talked about it. And even at rookie minicamp, he was helping me out with the plays. So it's good to have an offensive lineman that's already been through the system helping me out."
Newby has been receiving reps both on offense and on special teams. The latter is a position he's less-accustomed to but has embraced whole-heartedly.
"It's a newer role, so I'm learning, but I've been doing a lot of studying time – getting in the playbook and trying to get familiar with most of the things," Newby said. "I didn't play too much in college, other than kick return, so being on all four special teams [phases] is going to be new to me, but I'm picking up on it.
He added that his biggest goal is contributing in any way possible.
"Whether that's offense, special teams, wherever I'm needed, I want to help this team out," Newby said. "Like I said, I want to make the most of this opportunity and help out the Vikings."