Eden Prairie, MN (September 13, 2017) – The Minnesota Vikings have engaged author and public speaker Jonah Stillman to serve as a Gen Z Advisor. Through the lens of the Gen Z population, Stillman will consult with the Vikings on a variety of club business initiatives, including team marketing and fan activation efforts, Vikings Entertainment Network (VEN) and digital media content and strategy, U.S. Bank Stadium fan experience, STEM opportunities with the future Twin Cities Orthopedics Performance Center and workplace culture.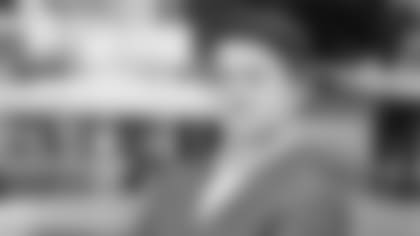 "Jonah has approached his career as a Gen Z advisor, author and speaker with professionalism and passion, and as a lifelong Vikings fan that lives in the Minneapolis- St. Paul market, he has a rare perspective that we believe can positively impact our organization and our younger fan base," said Vikings Chief Operating Officer Kevin Warren. "We look forward to collaborating with Jonah on his unique insights and thoughtful research."
Stillman, who graduated from Minnetonka High School in June 2017, and his father, David, are the authors of Gen Z @ Work: How the Next Generation is Transforming the Workplace. Jonah was named as one of the top five Gen Z entrepreneurs to watch by Forbes and David previously worked with the Institute for Corporate Productivity on a national study regarding Gen Z attitudes. The duo now travels the country helping organizations understand the latest generation to enter the workplace and marketplace.
"It is a testament to the Vikings to think creatively and explore differing viewpoints, including those of recent high school graduates who want to make a positive impact in the professional world," said Stillman. "I look forward to interacting with all departments to fully understand the Vikings organization and to offer ideas geared toward Generation Z."
Born between 1995 and 2012, Generation Z is considered to be independent and competitive workers who want to write their own job description and work for organizations with similar social values. They also have an incredible understanding of and passion for digital media.