Quarterback has become the most important position in football. It only stands to reason, then, that the player most capable of neutralizing the opposing team's quarterback is nearly as important. One would be hard-pressed to find better pass rushers in recent Vikings memory than Everson Griffen and Jared Allen, and that is why they are the subject of this week's Ticketmaster Hot Matchup.
For the first time since 2007, Allen will be lining up against the Vikings this time around. After six productive seasons as a stalwart member of the Vikings defense, where he collected 85.5 sacks and helped the team to three playoff appearances, Allen hit the free agent market this past offseason and signed with the Chicago Bears.
While it's always tough to see a player of Allen's caliber on the field and fanfare off the field leave the team, the Vikings had a plan in the works to help keep production high. Everson Griffen, who joined the Vikings in 2010 and played behind Allen until replacing him in the starting lineup this season, has progressed steadily during his time in the NFL. Griffen's breakout season was in 2012, when he tallied a then-career high 8.0 sacks. But this season has been Griffen's best, as he leads all NFL defensive ends and is tied for fifth among all NFL defenders with 9.0 sacks. Griffen's outstanding individual numbers are the product of an entire defense that is playing well together, and Griffen's effort is part of a defensive effort that has the Vikings ranked No. 3 in the NFL with 30 sacks.
Griffen's 9.0 sacks this season dwarf the production Allen has been able to muster (1.5 sacks) in his first season with the Bears. But the Vikings know very well that Allen's production will increase at a moment's notice. At one point in his Vikings career, Allen had at least a .5 sack in 11 straight games and he had an incredible run of 23.5 sacks in 18 games during the 2010 and 2011 seasons.
Griffen and Allen will be on opposite sidelines this Sunday, but in the days leading up to the game Griffen has had time to reflect on his time spent working alongside one of the best rushers the NFL has seen over the last decade and one of the better players in Vikings history.
"He was a mentor to me while he was here and taught me a lot of things," Griffen said. "I love the guy. He's not just a great player, but is a great person, too."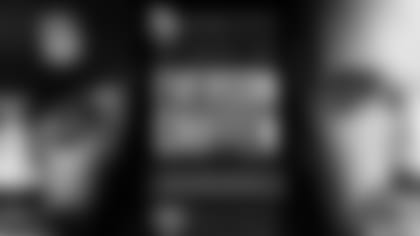 This article has been reproduced in a new format and may be missing content or contain faulty links. Please use the Contact Us link in our site footer to report an issue.