What happens when you lineup the hottest defensive end in the NFL with one of the NFL's best left tackles? We'll find out on Sunday. The battle that is set to begin at kickoff on Sunday between Vikings DE Everson Griffen and Redskins LT Trent Williams is the subject of this week's Ticketmaster Hot Matchup.
No NFL player has more sacks in the last 10 regular season games than Griffen, who has 10.5 over that span. In 2014, Griffen leads the Vikings and is third in the NFL with 8.0 sacks and he has a sack in four consecutive games. His 8.0 sacks through the first eight games is already a career high, and Griffen also leads the Vikings in quarterback hurries (26) and tackles for loss (9.0).
No NFL offensive linemen have been able to slow down Griffen to this point, but Griffen has seen no challenge like the one he'll see on Sunday. Williams has been a stalwart on the Redskins offensive line since he was taken with a first-round pick (No. 4 overall) in 2010. Now in his fifth season with the Redskins, Williams has played in 64 games with 63 starts, and in that time has garnered two Pro Bowl selections. Measuring in a 6-5, 337 pounds, Williams has the rare combination of size, speed and strength that teams without franchise left tackles covet.
Will Griffen keep going and continue to pace a defense that ranks tied for second in the NFL with 25 sacks? Or will Williams find a way to neutralize Griffen and lead a pass protection effort that will enable whoever lines up under center for the Redskins enough time to attack through the air? The only way to find out is to watch the game on Sunday.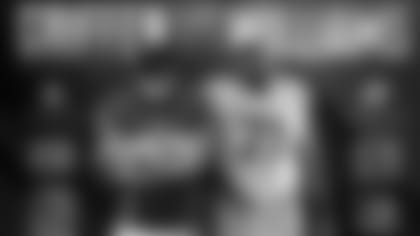 This article has been reproduced in a new format and may be missing content or contain faulty links. Please use the Contact Us link in our site footer to report an issue.