MINNEAPOLIS — The Vikings and General Manager Rick Spielman were on the hunt for talent Monday morning.
Spielman attended the University of Minnesota's Pro Day and was joined on campus by Vikings Head Coach Mike Zimmer and almost a dozen other coaches, front office personnel and scouts.
"They do a great job here," Spielman said. "Just the way it's organized, the kids come in shape … we bring all of our coaches down and get an opportunity, because it's local, to get an extra look on these guys.
"They have a lot of talented players here, and I'm sure we'll be visiting on a lot of these guys," Spielman added.
Spielman knows firsthand how advantageous the extra look is on some players.
The Vikings added Marcus Sherels and Adam Thielen as undrafted free agents after seeing them at Minnesota's Pro Days in recent years.
Sherels had two punt returns for touchdowns in 2016, bringing his career total to five. Thielen set career highs in catches (69), yards (967) and touchdowns (five) last season.
"Marcus Sherels was here, I think Adam Thielen came through here as well," Spielman said. "There are guys here that we've been able to sign.
"These guys, if they're not drafted, may end up as college free agents, some of them even in our rookie minicamp," Spielman added.
A handful of Vikings coaches ran positional drills, which gave them up-close looks at prospective players.
"Some of these guys are not diamonds in the rough. They're well known," Spielman said. "But it gives the coaches an opportunity to kind of work with them.
"They can get a sense on how the kid responds to direction … or if they're teaching them a technique, how quickly they pick it up," Spielman added. "It's just another part of the process of getting in front of these kids and understand what we're bringing in."
A dozen players worked out inside the Gophers practice facility, including eight Minnesota players who played collegiately in 2016: defensive end Hendrick Ekpe, quarterback Mitch Leidner, linebacker Jack Lynn, cornerback Jalen Myrick, offensive lineman Jonah Pirsig and safety Damarius Travis.
The handful of other players included wide receiver Matt Heller (Augustana College), Jameson Parsons (St. Cloud State), wide receiver Derrick Engel (Minnesota class of 2014), Anthony Dean (Southwest Minnesota State class of 2014) and Terrell Sinkfield (Northern Iowa class of 2013).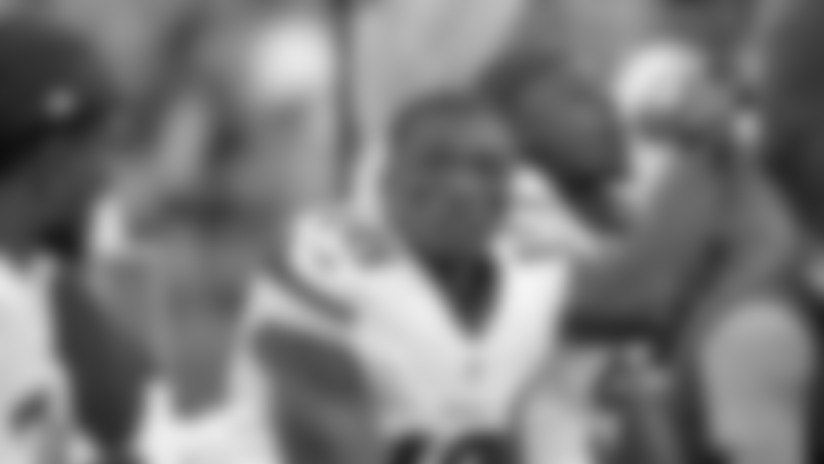 Sinkfield dabbles as a defensive back
Sinkfield made an impression during Minnesota's training camp last summer with his blazing speed.
Now the former Vikings wide receiver is hoping that translates to the other side of the ball.
Sinkfield was one of 12 people to work out Monday morning on the campus of the University of Minnesota for the Gophers Pro Day.
And while he ran routes and did wide receiver drills, he also tried his hand at cornerback drills.
"It was my first time doing some (defensive back) drills in front of some scouts, so I just wanted to show them that I can play DB, too," Sinkfield said. "I've been a receiver for a couple of years, but I'm transitioning to that.
"The more you can do (is helpful)," he added.
Sinkfield said he was a cornerback growing up and in high school but switched to wide receiver at the University of Northern Iowa.
The 26-year-old Minnesota native said he hopes the versatility will attract NFL teams. He showed off his speed Monday, as he said he was told he ran the 40-yard dash in the 4.3-second range.
"Whatever they want to bring me in as, that's what my focus would be," Sinkfield said. "But as far as training and all that, I'm doing receiver and cornerback work.
"I'm a free agent now and I'm just trying to get signed," he later added.
Sinkfield was one of the last players to get cut during training camp and eventually joined the BC Lions of the Canadian Football League. He had 16 catches for 297 yards and three touchdowns in seven games.
He said his time with the Vikings in Mankato was more than beneficial to his game.
"I learned a lot," Sinkfield said. "There was great coaching, and it was a great opportunity to go out there."