MVC perform at the Saskatchewan Rush game
In early March, I and 15 of my teammates had the amazing opportunity to perform at a National Lacrosse League game in Saskatoon, Canada.
The Saskatchewan Rush invited us to be part of their game day experience, visit their fans and to perform at their home game vs. the Vancouver Stealth. It was such a blast!
We woke up early Saturday morning, had breakfast and headed off to various appearances before arriving at the stadium. My group had the pleasure of visiting the Wheaton GM car dealership, where we met fans – and puppies! – and did a radio interview, as well. Another MVC group spent time at Tim Horton's, where rumor has it that a couple of them even got to work the drive-thru – and they were lucky enough to be given donuts for the entire team.
A third group of girls had fun attending a local cheer competition and meeting some of the young cheerleaders in the community. Then we went over to the stadium, where we did a pregame club appearance with the Owners and employees – we discovered there that Vikings Pride exists even beyond the U.S.!
Then, it was game time. We performed three of our favorite end-zone routines from 2017 during the game. We also had the chance to do a couple suite visits, and wow – the energy in that stadium was contagious! Music echoed throughout the venue, and fans were so ecstatic with the big RUSH WIN!
After the game concluded and we had signed some autographs, we visited a local, popular post-game restaurant for one last brief appearance and a late-night dinner before our flight home.
Thank you to the Saskatchewan Rush for the gracious invitation! It was such an incredible experience being able to spread Vikings cheer beyond the border, and I loved every minute with my "Toon Squad!"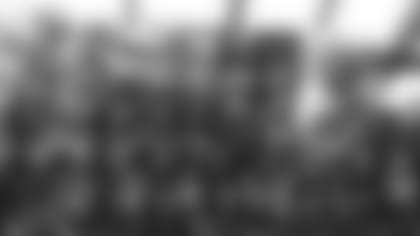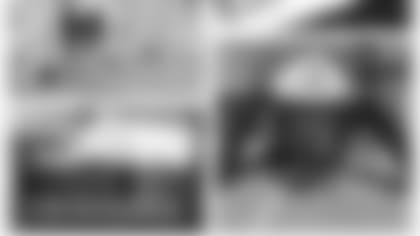 MVC Trip to Mexico Encourages Young Dancers
This past month, Kayla S. and I had the amazing opportunity to represent the MVC in Mérida, Mexico. The entire trip was beyond amazing, and it truly was a dream come true!
We started our trip by visiting classrooms Friday at CUAM Mérida, where we talked to students about our dance experience, training and role as an MVC. We then taught two dance clinics at the school. The dancers were very enthusiastic throughout the class, and it felt amazing to share our passion for dance with them. A Q&A session capped off the day, and we gave advice to prepare the young dancers for the Copa Cuam 2018 competition the next day.
On Saturday we signed autographs, took photos and participated in on-camera interviews. We had the honor later that afternoon to judge the competition with a sweet, 90-year-old former professional ballerina. Her background was impressive and inspiring, and her daughter now lives in Minnesota, so they are big Vikings fans!
After the routines, which were all entertaining and fun to watch, we were welcomed on stage to share about our time in Mérida and express to the dancers how talented they were. We encouraged them to continue to following their dreams and work hard on whichever path life takes them. We also got to announce the Grand Champion, who received a free bid to the DX competition in Minneapolis.
Our final day in Mexico consisted of a tour of the Uxmal Mayan ruins with the school staff. We learned all about the Mayan history and ate a delicious, traditional Mayan cuisine afterwards. We finished the day by exploring more of the beautiful city of Mérida.
Overall, our entire experience was special and unforgettable. The dancers, students and staff were incredibly welcoming, kind-hearted and hospitable, and we feel so blessed to have had the opportunity to embark on such a life-changing experience while representing the MVC and Minnesota Vikings. We will cherish the memories created throughout our trip forever!