As an NFL cheerleader, being the selected the Pro Bowl representative of your team is the highest honor.
Knowing that your team and your coaches have their faith, pride and trust in you is a surreal feeling. I was announced as the Minnesota Vikings PBC at the Packers-Vikings Sunday Night Football game, and I will never forget that moment. We hit our ending pose at the end of our Pre-game dance, and in front of me were our coaches and Pro Bowl Cheerleader Alumni, and Saral (our 2018 PBC) was running at me to put the sash on me. I looked up at the video board, and my picture and Pro Bowl announcement was all over the stadium.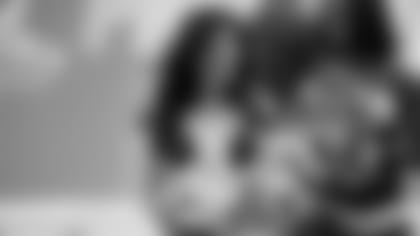 If that wasn't enough of an amazing surprise, I walked towards the sidelines, and my whole family was on the field. My husband had even tricked me; I had dropped him off at the airport that morning, but to my surprise, he had a bigger plan for the day.
After the announcement, I went straight to work. Heading into Pro Bowl, I felt very prepared with the choreography and packing lists. I put all of the stories from past PBCs into my pocket but also wanted to have my own experience, so I tried to erase all expectations as soon as I got there.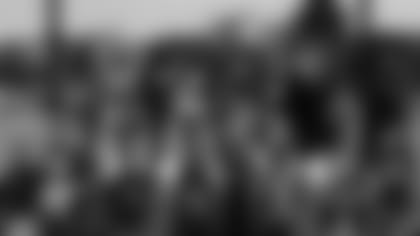 When I arrived, I immediately met a group of fellow cheerleaders, who ran up excitedly as if – although it was the first time we had met – we had known each other for years. Walking into the Pro Bowl festivities was amazing – instantly, all my NFL sisters and I were connected! We worked hard and had a lot of laughs throughout the week.
One of my favorite appearances in Orlando was our very first one – we danced and cheered at the NFL Pro Bowl Skills Challenge, where receiver Adam Thielen represented the Vikings well. Another of my favorite moments was the Pro Bowl Prep Rally at Disney Springs; there, we performed two routines and played trivia with kids in the audience. Ironically, my trivia partner happened to be a MVC Junior Cheerleader who had participated in our program for the past three years.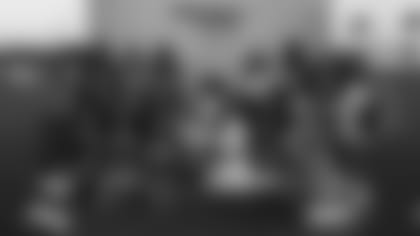 We also had the chance to speak to the audience about what we do outside of cheering, what we have learned from our experience and what made us want to be an NFL cheerleader. It was an amazing moment to use our platform to share how NFL Cheerleaders, teams and organizations across the NFL can positively impact the youth in our communities.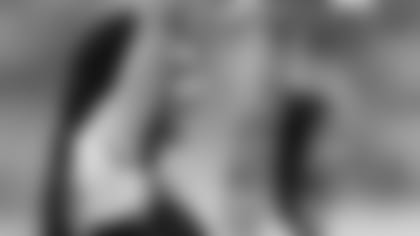 Game day was quite the experience, as it down-poured throughout the entire game. The temperatures in Orlando creeped closer to Minnesota temperatures, so although we tried to power through in the beginning, it got quite cold, and we had to take some time off the field. We didn't let the rain stop us from having the time of our lives, however. There was something about the rain streaming down at the peak of all your hard work that was liberating.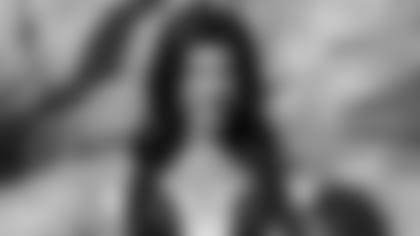 I am so thankful for this organization for changing my life in so many ways – the Pro Bowl proved to be just as life-changing as everyone told me it would be. I am grateful that my team, coaches and the Vikings organization had faith in me to represent them at the 2019 Pro Bowl. It has positively impacted me and was an experience I will hold close to my heart forever.
Kayla - 6th Year MVC, 2019 Pro Bowl Representative