Jeff Locke has made strong commitments to supporting active members of the military, veterans and family members throughout his career.
He participates in a golf-athon fundraiser for "Tee It Up for the Troops" each June and has frequently visited the VA hospital. He lends his time and ears to American heroes, connecting with them on a personal level by listening and learning about their sacrifices and ailments.
"When you're hearing some of these stories, it's hard not to be a good listener," Locke said. "You're kind of on the edge of your seat and you realize the sacrifices they've made. It's definitely something I've tried to work on personally over the years. When someone is talking to you and telling you about their life, just forget everything else and listen to them."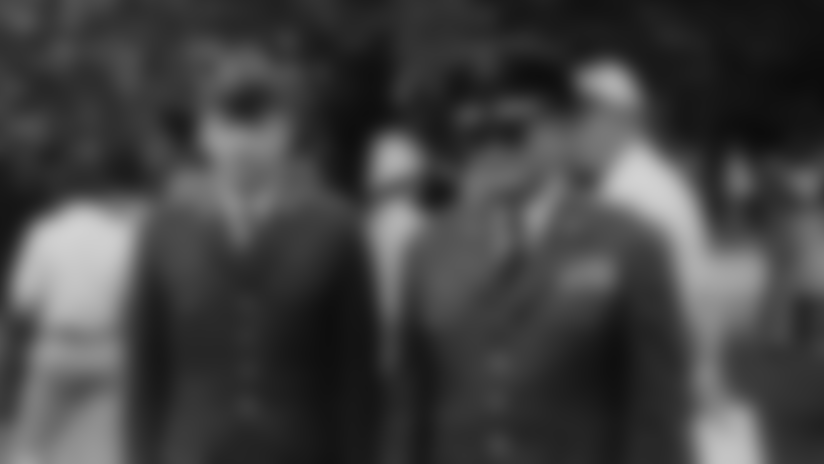 Locke recently learned more about the service of another veteran — his grandfather, James Locke — through stories relayed by Locke's father, Robert, a veteran of the Air Force who retired as a Lt. Col. after 21 years of service and more than 3,000 fighter hours. Jeff was born at a U.S. Army hospital in Germany while his father was serving.
"As a kid, I hung out with my grandpa a few times and he would show me some of his stuff from the war and he didn't like talking about it personally," Locke said. "My dad told me he lost his eye as a 2-year old and still got scholarships to play sports and had a long and successful military career and was able to help so many people. It was kind of cool to see. When I was young and he passed, I hadn't talked to him about these things.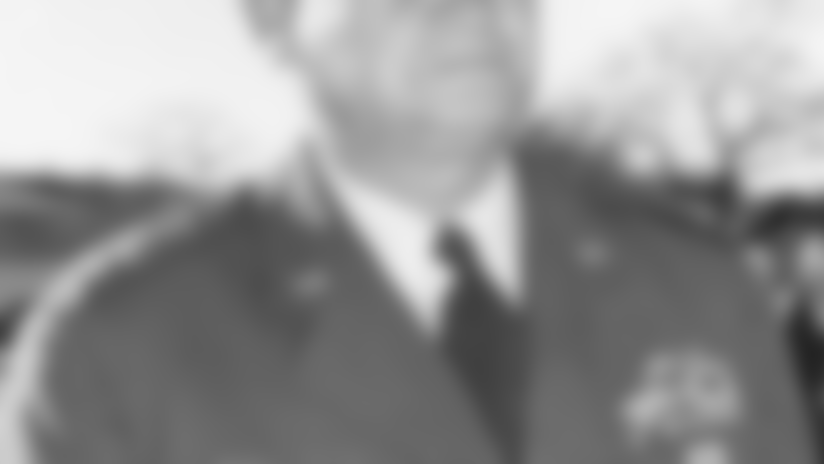 "My grandfather was Army, started as military police and was actually on a football and basketball scholarship when World War II broke out, so he went to the Philippines and ended up being what we consider pre-CIA," Locke said.
In the early 1950s, Locke's grandfather entered the Air Force as an Air Police Captain and served in France in 1955, an assignment that was quite fateful when he met his future wife, Margery Boles, who was working in an Air Force finance office after World War II.
"My dad loves to tell the story that their first date was him escorting her to Paris to pick up some payroll stuff for the finance office," Locke said. "My dad was born in France a couple of years later, so he's also an overseas brat like myself."
Growing up in a military family shaped Locke into the man he is and boosted his authentic appreciation for the service and sacrifices made by members of the military and their loved ones.
"You weren't late too much. Five minutes early was on time to say the least," Locke said. "In general, I was lucky because I was still really young when my dad was moving around a lot. He kind of settled when I was developing. There's plenty of stories from my mom having three boys when my dad's overseas, and the whole military family kind of comes together and becomes one family for all of the pilots and service men and women that are away from home."
Locke said as he grew older he realized the sacrifices that his mother made while her husband was serving.
"We always tend to focus on the service men and women who are making a huge sacrifice for us, but the families back home are going through some tough times too," Locke said. "Some of my mom's closest friends to this day are some of the other wives and spouses that kind of had to come together to help raise kids and kind of get through being in another country or in the state without their significant other."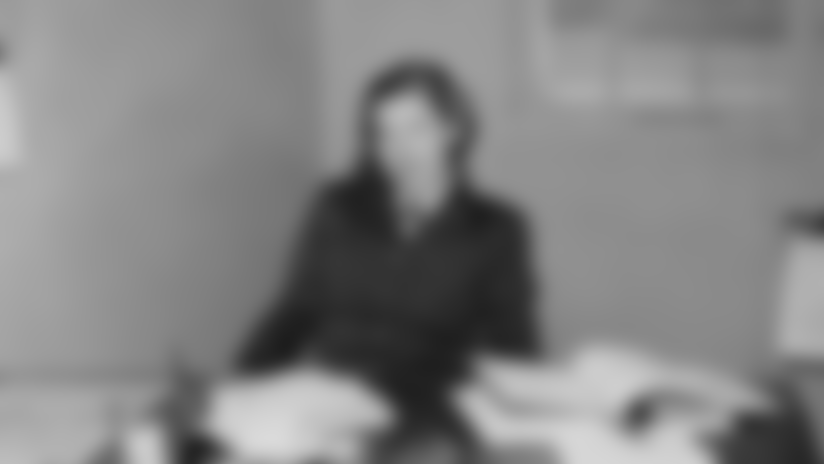 Locke has been chosen as the Vikings nominee for the NFL's annual "Salute To Service" Award because of his continued off-the-field commitments to the military and their families. Locke is also having a good year on the field.
He's tied for second in the NFL with 21 punts downed inside the 20-yard line of an opponent through eight games and is just two shy of his best mark in the category (23 in 2013 and in 2015).
Locke tallied 16 punts of more than 50 yards and worked with the coverage unit for a net average of 39.7 in his first eight games this season.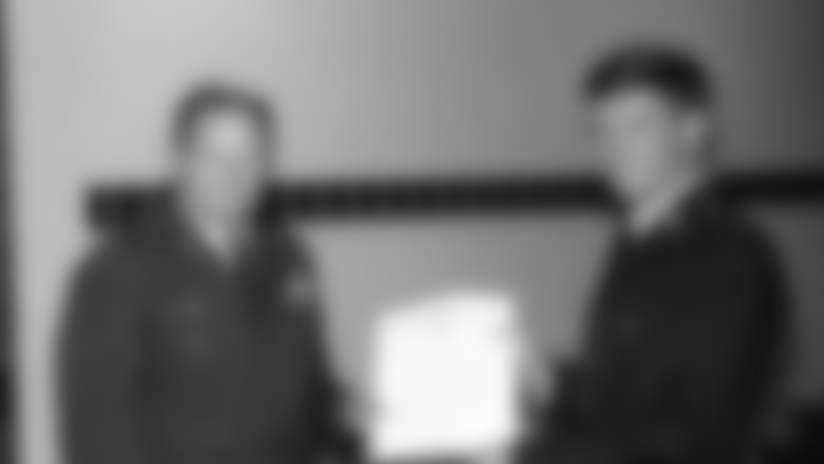 "That's better for me than any type of stats our [inside the 20] recognition or anything along those lines," Locke said. "When I do my job and then I get to see my teammates succeed, I get to see Marcus [Sherels] tackle a guy that usually catches because of good hang time, that's cool. Or seeing Everson [Griffen] and Danielle [Hunter] pin their ears back because we have them inside the 5, and we can get a safety or they're punting from their own end zone, that's what makes my job great, not the stats, not anything else. It's seeing my teammates succeed because I did my job."
Locke said the military service of Special Teams Coordinator Mike Priefer, who flew helicopters for the U.S. Navy, positively impacts the Vikings units.
"I think it's huge. Obviously one of the key principles in the military is discipline, and you can totally see that in the way our special teams play, from technique to eliminating number of fouls, it's kind of how we play," Locke said. "Prief' and I personally have the Air Force-Navy thing going on, which can get pretty fun. When he locks in and tells us a story to give us an example to go by on the field, guys' heads are up with eyes straight and we love hearing them. We love having him here with his experience."
Locke and his teammates also know their careers are privileges that have been extended by the service and sacrifice of so many.
"When I see the service men and women on the field, I try to thank as many of them as I can when I'm out there," Locke said. "It makes you appreciate having the ability to do what we do on a daily basis, whether it's walking the street wherever I go or being able to play football for a living. There's a lot of countries out there that don't have the opportunity that we do, and a lot of that comes down to people that gave their lives or served or are currently serving."