MINNEAPOLIS — Award-winning actress and artist Idina Menzel kicked off Super Bowl LII in the Bold North on Friday by singing "Let It Go" from the animated movie Frozen.
Menzel, who sang the National Anthem at Super Bowl XLIX on Feb. 1, 2015, performed to celebrate the start of Super Bowl LIVE presented by Verizon, a free 10-day festival featuring musical performances and indoor and outdoor activities in the build-up to Super Bowl LII.
She was a part of a full lineup that also included former Viking Esera Tuaolo singing the National Anthem.
Minnesota music legends Jimmy Jam and Terry Lewis curated the musical acts who will perform at the VerizonUp Stage at "Ice Mountain" stage on the intersection of 8th St. and Nicollet. VerizonUp rewards members will be able to access special viewing areas, including a lounge with power strips for phones that has an elevated view of the stage.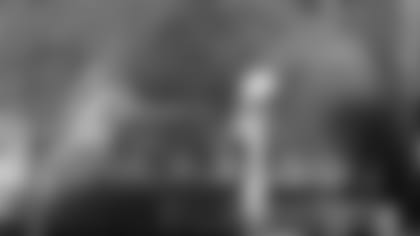 The Minnesota Super Bowl Host Committee led media members on a tour of Super Bowl LIVE Friday afternoon as the transformation of Nicollet Mall was nearing completion.
NFL partners created interactive spaces — some are outdoors like the Hyundai Ice Rink and nearby Warming Bench near 12th and Nicollet, and others are inside temporary structures. Sleep Number, for instance, has an area where fans of all ages can try virtual reality. The Minnesota-based company also has a massive display inside the Dayton's Project.
The Dayton's Project includes interactive fan spaces and display cases of Prince's shoes and clothing that the public can view. It also is the scene of a temporary studio created for CNN.
A Super Bowl 360 Theater that features an immersive, first-of-its kind, four-minute movie has been constructed at features 52 recliners. Super Bowl 360 is on the southeast corner of Nicollet and 11th.
For those who prefer the great outdoors, the American Birkebeiner International Bridge is a must-see. The bridge, which is nearly 200 feet long, was transported from Hayward, Wisconsin, and built over 9th Street. The 14-plus foot clearance of the bridge allows two lanes of traffic to continue flowing below snow tubers, cross-country skiers and biking.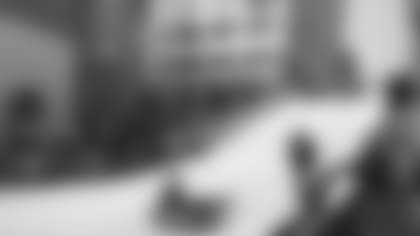 A mixture of public and private events will occur at the Birkie Bridge daily. Scheduled events (subject to change) for Saturday are:
Ski try-its, public, 10 a.m.-4 p.m.
Sled Dogs Meet & Greet (PUPPIES at 4 p.m.), public, 4 p.m.-5 p.m.
Native Drumming Down the Sun Exhibition, private, 5 p.m.-5:30 p.m.
Snow shoeing, public, 5:30 p.m.-8 p.m.
Tubing, public, 8-10 p.m.
Saturday's concert lineup on the VerizonUp State at Ice Mountain:
2 p.m. DJ Mad Mardigan
4 p.m. Beats and Rhymes
5 p.m. Lexii Alijai
6 p.m. iLLism
7 p.m. deM atlaS
8 p.m. Brother Ali
9 p.m. Prof