After Further Review is a deeper look at plays or stats after Vikings games…
The Vikings defensive dominance during the regular season on third downs carried over into Sunday's Divisional game.
The Saints were just 2-for-9 on third downs and faced third-and-1 a total of five times.
New Orleans converted two of those five plays with a quarterback sneak by Drew Brees and a 5-yard pass from Brees to Willie Snead. Both conversions occurred during the Saints first drive of the second half and helped New Orleans score its first touchdown.
There were three other times where the Vikings stopped the Saints. Minnesota forced punts on the first two: a run in the first quarter by Mark Ingram, and a double-pass by Snead to Alvin Kamara that sailed beyond the running back.
The final third-and-1 was a tackle of Kamara for a loss of 1 that resulted in a 43-yard field goal by Wil Lutz that put the Saints up 24-23 with :25 left.
If the Vikings had been unable to make that final stop, New Orleans would have been able to milk the clock before a field goal.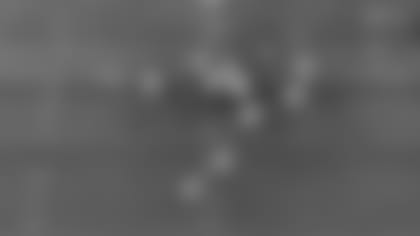 Q1, 3:57 remaining — Third-and-1 at the New Orleans 28
The Saints go with an imbalanced line, moving left tackle Terron Armstead to the right end of the formation. New Orleans has a heavy personnel grouping with tight ends Michael Hoomanawanui and Josh Hill, and fullback Zach Line.
Minnesota counters with Everson Griffen, Linval Joseph, Shamar Stephen and Brian Robison on the defensive line.
Stephen does dirty work, taking on right guard Larry Warford and right tackle Ryan Ramczyk as Robison drives up the field between Ramczyk and Armstead. The Saints pull left guard Senio Kelemete around behind center Max Unger, Warford and Ramczyk.
Kelemete goes wide to make a block on the perimeter, while Hoomanawanui and Line both go toward Ben Gedeon, which leaves Eric Kendricks — the Vikings leading tackler the past three seasons — unblocked and with a clear path into the backfield.
Kendricks makes contact with Ingram two yards behind the line of scrimmage as Trae Waynes comes streaking in and takes on the block by Kelemete, to also get a piece of Ingram.
Anthony Barr, Linval Joseph and Xavier Rhodes also storm to the football to finish the play.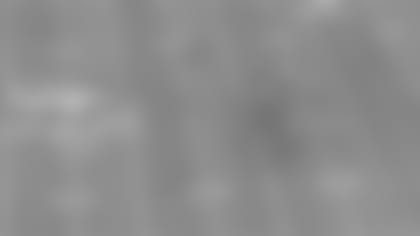 *Q4, 9:12 remaining — Third-and-1 at the New Orleans 36 *
With third and less than a yard to go and trailing 20-14 but with momentum building, the Saints try trickery. They start with Snead out wide to the left and bring him in behind receiver Austin Carr. Brees takes the snap and laterals to Snead at the 31 as Kamara leaves the backfield toward the right sideline.
Snead drops to the 29 as Kamara continues the route and gains a step on Barr. Snead surveys options that include Michael Thomas deep down the middle against Rhodes, who has help from Harrison Smith.
Snead opts for Kamara down the numbers on the right side, but the ball sails just beyond Kamara's reach for an incompletion.
Smith was asked specifically about expecting a run on the Saints final third-and-1 and pointed out, "They also ran a wide receiver screen-throwback on third-and-1.
"That's a team that does a lot of things," Smith said. "Normally teams that do a lot of things don't do them well, but they do everything well. You just have to read your keys.
He was then asked if he was as surprised by the WR screen double pass and said, "Not really, because that's kind of their m.o. I think it's a gutsy call."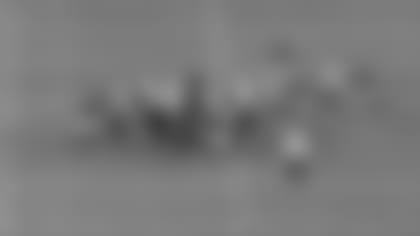 Q4, :33 remaining — Third-and-1 at the Minnesota 24
After the Vikings responded to the Saints claiming a 21-20 lead with a 53-yard field goal by Kai Forbath, New Orleans was able to drive 51 yards on nine straight pass plays that included conversion of a fourth-and-10.* *
Smith made a key stop of Thomas on a second-and-6 pass from Brees to set up third-and-1.
After a timeout by Minnesota, New Orleans opts to go with 11 personnel with Hill at tight end, Kamara at running back and receivers Thomas, Snead and Ted Ginn, Jr.
The Vikings are in their nickel package, with Tom Johnson and Robison manning the defensive tackle spots.
Anthony Harris, who replaced Andrew Sendejo, comes up to the line of scrimmage and run blitzes behind Hill.
Harris makes contact with Kamara between the 25 and 26-yard line to slow him down as Robison and Danielle Hunter work to plug the gap created by Warford and Ramczyk.
Warford initially turns Robison, but he spins back toward the gap, as Hunter fights through Ramczyk.
Teamwork by the defense gives the Vikings offense a chance.