After Further Review is a deeper look at plays or stats after Vikings games...
Penalties and lost yardage on early downs created too many third-and-10-plus situations for the Vikings on Sunday against the Packers.
Out of the bad, came a little good, however, in the way that Teddy Bridgewater handled adverse situations.
The Vikings faced third-and-10-plus a total of nine times, including one on which Bridgewater was briefly sidelined. Minnesota went 3-for-8 on those situations with two completions by Bridgewater to Jarius Wright and one to Stefon Diggs.
Of the eight plays, Bridgewater was 6-for-6 passing for 61 yards and added an 18-yard scramble to nearly convert an improbable third-and-23. He also took one of his six sacks on a third down.
The Packers faced third-and-10-plus a total of six times and converted three. Two-time NFL MVP Aaron Rodgers was 2-of-4 passing for 11 yards, which included a 10-yard touchdown to Randall Cobb. Rodgers took a sack on another long play via a blitz by Captain Munnerlyn.
The other improbable down converted was critical. Facing third-and-15 from the Green Bay 15, the Packers drew a pass interference call against Terence Newman and received 50 yards in a tough sequence for the Vikings that ended with Cobb's TD just before the half.
Here's a look at the way Bridgewater connected with Wright to beat two different types of coverage with a major assist from the FOX broadcast and screenshots from NFL Game Pass: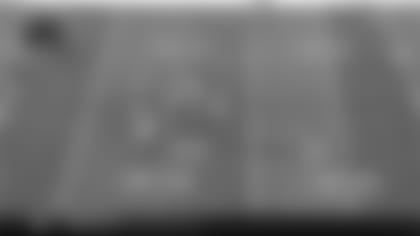 1) Q1, 13:15 left, Third-and-11 at the MIN 26: Wright cuts underneath a more vertical route by tight end Kyle Rudolph and finds space in the Packers zone, and Bridgewater quickly spots him and delivers the ball at the Minnesota 30. Wright then quickly zips to the inside, away from Damarious Randall, a fast defender. Randall manages to clip Wright's feet at the 34, but Wright has enough momentum to keep going. He uses his right arm to make sure his knees don't hit the ground before getting the ball to the 38.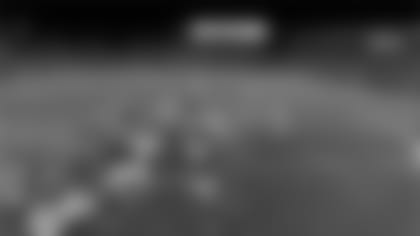 2) Q4, 13:52 left, Third-and-10 at the GB 48: This time, the Packers are playing man-to-man with Randall tasked with guarding Wright wherever the receiver goes. Wright cuts under a more vertical route by tight end MyCole Pruitt and has a step on Randall across the middle. Bridgewater surveys the field, and leads Wright perfectly with the ball at the 42, allowing him to turn up the field, get the yardage needed and a little more.