After Further Review is a deeper look at plays or stats after Vikings games…
The Vikings defense forced three turnovers in a span of five offensive plays by the Eagles.
Although Philadelphia quarterback Carson Wentz entered the game with just one interception on the season, Minnesota was able to pick off the second overall pick of the 2016 NFL Draft twice in about four minutes of game time.
The Vikings are definitely disappointed in not capitalizing on outstanding field position that occurred after all three turnovers, but here's a look at what the defense did on the two interceptions.
Q1, 9:41; Second-and-12, Philadelphia 9-yard line: Andrew Sendejo intercepts Wentz at the Eagles 18-yard line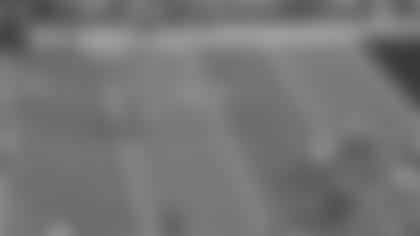 The Vikings are in their base 4-3 front with Chad Greenway, Eric Kendricks and Anthony Barr at linebacker. Greenway has coverage on tight end Zach Ertz, Kendricks has tight end Brent Celek and Barr has running back Ryan Mathews.
Minnesota has single coverage on the outside with Xavier Rhodes on Jordan Matthews, and Terence Newman on Nelson Agholor. Both are off the line of scrimmage. The Vikings have Sendejo and Harrison Smith in two high coverage, patrolling down the field.
Wentz tries to fit a throw beyond Kendricks, who challenges Celek at the 14-yard line, and the ball sails over Celek's outstretched hand to Sendejo.
Q1, 5:28; Third-and-11, Philadelphia 38-yard line: Xavier Rhodes makes a diving interception at the Vikings 39-yard line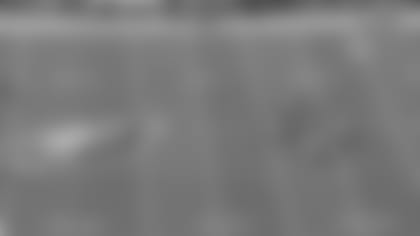 Third-and-long has been a situation where the Vikings have thrived all season, and this is no exception. They bring in Danielle Hunter at left defensive end and Tom Johnson at defensive tackle, show double-A gap pressure with Anthony Barr and Eric Kendricks standing between Johnson and Brian Robison. Smith starts the play at Hunter's left along the line of scrimmage. Everson Griffen is to Robison's right, and the Vikings also have nickel cornerback at the line of scrimmage to Griffen's right.
When the ball is snapped, the Vikings have Newman take a deep drop toward where a safety would line up and have Smith drop into coverage of Dorial Green-Beckham.
Munnerlyn matches up with Matthews on a crossing route, and Rhodes stays stride-for-stride with Agholor. Rhodes is able to undercut Agholor's route because he has help from Jayron Kearse at deep safety.
Rhodes shows the gains he's made at making a play on the ball with a diving interception, his second pick of the season.