EDEN PRAIRIE, Minn. — Mackensie Alexander was more emotional than most when he received a phone call from the Vikings with the news that he was being drafted.
Minnesota took Alexander with the 54th overall pick in the 2016 NFL Draft, adding even more depth to an already strong cornerback unit.
Alexander, a 5-foot-10 and 190-pound redshirt sophomore, projects to play at nickel back and as an outside cornerback.
Here are five more things to know about Alexander: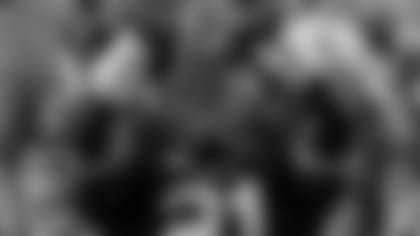 The 22-year-old Alexander has a twin brother, Mackenro, who also played college football. Mackenro, a three-star recruit out of high school, played safety at Auburn when the Tigers appeared in the 2014 BCS National Championship Game.
Alexander was one of the most sought after recruits in the country when he came out of Immokalee (Florida) High School in 2013. ESPN ranked the five-star recruit as the No. 4 prospect in the country. Alexander had 51 tackles and four interceptions as he led his team to the state title game.
Much was made about Alexander's stat line of not recording an interception while at Clemson. But he impacted the game in plenty of other ways, including being a lockdown defender who didn't allow a touchdown pass against him in the final 23 games of his college career.
Alexander mentioned in his post-draft conference call that his work ethic is second to none. His perseverance stems from his hometown of Immokalee, Florida, a migrant farm town where many resident works in fields picking oranges and tomatoes. Alexander grew up joining his parents, who are from Haiti, in the fields and orange groves.
"I watched my parents pick oranges and tomatoes and how we use to do it, so for me I grew up around people who just work, work, work," Alexander said. "In my town, it teaches you to work and strive for something because there is nothing around but for you to work and go in the hot sun and pick tomatoes and pick oranges and go work at the factory.
"You are around a bunch of immigrants, and they don't have any other choice but to go and do those jobs," he added.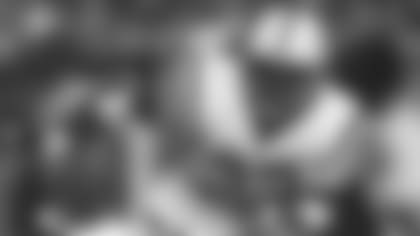 Alexander isn't the first player to make it to the NFL from Immokalee High School. There have been three others, all of whom have been running backs. The most notable is former Indianapolis running back Edgerrin James, who rushed for 12,246 yard and 80 touchdowns during an 11-year career.