The first round of the annual event will begin at 7 p.m. (CT) on Thursday in Nashville.
The Miller Lite Vikings Draft Party will coincide with the opening night. It is scheduled from 6 to 11 p.m. on April 25 at U.S. Bank Stadium and will feature live coverage of the draft by "Voice of the Vikings" Paul Allen and KFAN. Tickets are available for purchase here.
The second and third rounds will be held on April 26, with festivities beginning at 6 p.m. (CT).
The fourth round will start at 11 a.m. (CT) on April 27 and be followed by Rounds 5-7.
The Vikings currently have eight selections in the draft, beginning with the 18thoverall pick.
Vikings.com is taking a glance at the top prospects at each position leading up to the draft.
April 22: Defensive ends/edge rushers
The Vikings currently have eight defensive ends on their roster. Starting ends Everson Griffen and Danielle Hunter are returning, along with Stephen Weatherly, who started six games in 2018 in place of Griffen, who took time away from the team to deal with personal issues. Tashawn Bower, whom the Vikings signed as an undrafted free agent in 2017, and Ifeadi Odenigbo, a seventh-round selection that year, also remain with the group. As do Ade Aruna and Hercules Mata'afa, who joined Minnesota in 2018 as a sixth-round selection and undrafted free agent, respectively. Both spent their rookie campaigns on Injured Reserve. One new name in the defensive end room this year is Karter Schult, whom the Vikings signed as a free agent this spring. Schult spent time with the Browns and Panthers during the 2017 and 2018 preseasons, respectively, and most recently played for the Salt Lake Stallions of the Alliance of American Football.
Recent Draft History (over past five years)
Total number of defensive ends taken: 102 *
Round 1: 14 (2 in 2018, 6 in 2017, 3 in 2016, 2 in 2015, 1 in 2014)
Round 2: 16 (2 in 2018, 2 in 2017, 5 in 2016, 4 in 2015, 3 in 2014)
Round 3: 20 (4 in 2018, 5 in 2017, 4 in 2016, 4 in 2015, 3 in 2014)
Round 4: 13 (5 in 2018, 1 in 2017, 2 in 2016, 3 in 2015, 2 in 2014)
Round 5: 12 (2 in 2018, 1 in 2017, 2 in 2016, 2 in 2015, 5 in 2014)
Round 6: 13 (4 in 2018, 2 in 2017, 1 in 2016, 4 in 2015, 2 in 2014)
Round 7: 14 (3 in 2018, 2 in 2017, 2 in 2016, 2 in 2015, 5 in 2014)
One intriguing trend here is that the number of defensive ends taken in the first round increased steadily over four years, exploding with six in 2017, but only two were drafted in the first round last year. This year's defensive line class is considered to be one of the deepest in recent years, so it will be interesting to see how many are snagged early. Over the past five years, the highest number of defensive ends have been selected in the third round (20) over any other round (Minnesota tabbed Hunter in the third round in 2015).
* NOTE: These numbers include solely players listed as 4-3 defensive ends and does not include outside linebackers from a 3-4 system who may have been moved to defensive end.
* NOTE: Brugler combined defensive ends and edge rushers into one category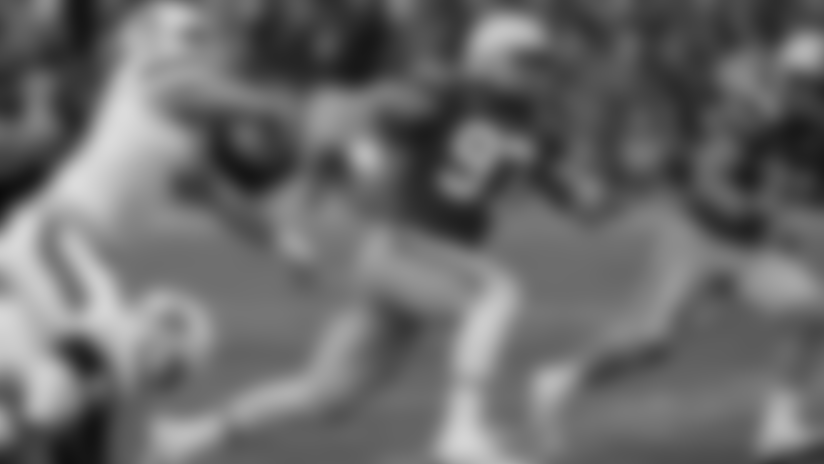 Ohio State, Junior, 6-foot-4, 266 pounds
2018 stats: Started three games before undergoing surgery; recorded 14 tackles (11 solo), 4.0 sacks, including a strip sack that resulted in a Buckeyes touchdown; 6.0 tackles for loss and 1 forced fumble
Quotable: "Yeah, I don't know if that's a record or something, but my uncle [Eric Kumerow] went 16th, my dad went 16th, my brother went third and hopefully I'm going pretty high as well. It's pretty awesome." – Bosa on his family's legacy in the NFL
Overcoming injury: Bosa suffered a "bilateral core muscle injury" in 2018 and underwent surgery to repair the muscle. He told reporters at the NFL Scouting Combine that it was a "dark moment" for him to experience an injury in advance of the NFL Draft but said that he's grateful to his family for encouraging him and keeping him optimistic.
Kentucky, Senior, 6-5, 262
2018 stats: Played and started in all 13 games; recorded team-high 88 tackles with 17 sacks, 21.5 tackles for loss, 5 forced fumbles and 2 fumble recoveries
Quotable: "I would say [edge rushers] Khalil Mack and Von Miller, I say that because they're both the best at the position and I feel I'm the best so I feel I should compare myself to the best. I feel my game [models after] both of theirs." – Allen on which NFL players he compares himself to
Turning heads: Allen's 1.31 sacks per game ranked second and five forced fumbles ranked fourth in FBS in 2018
Michigan, Junior, 6-4, 277
2018 stats: Started nine games; recorded 44 tackles (20 solo), 3.5 sacks and 7.5 tackles for loss
Quotable: "The person you see now, I'm calm, cool, collected, just a laid-back type of guy. On the football field, it's completely different. The guy you see right here is not the guy you see on the football field." – Gary on describing his personality
Expert take: "Gary is the most polarizing prospect in this year's draft class. He is incredibly gifted at 285 pounds with his athleticism, power and length, and NFL teams will buy into the traits if the medicals and maturity check out." – Brugler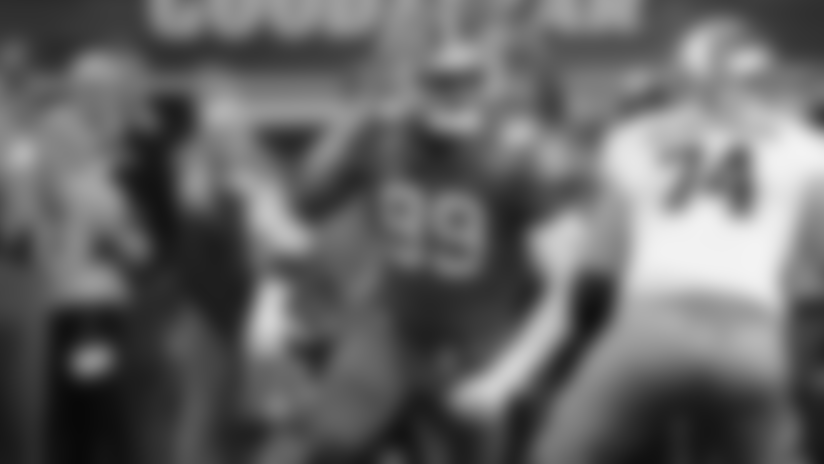 Clemson, Redshirt Junior, 6-4, 264
2018 stats: Started all 15 games for the Tigers; 54 tackles (29 solo), 11.5 sacks, 19.5 tackles for loss, 4 passes broken up and 3 fumble recoveries, including one returned for a touchdown
Quotable: "It's crazy, but it's a blessing. It's something that we worked hard for. We weren't entitled to anything, we didn't expect it, but it was always a goal for us to get to this moment and be invited to such a great event like this. It's a blessing, for real." – Ferrell on being one of five Clemson defensive linemen to receive invites to the NFL Scouting Combine
Expert take: "A text I received from an NFL scout: 'The best football player I watched the final month of the season? Clelin Ferrell. Pitt, [Notre Dame] and 'Bama couldn't hang with him.' The tape backs up that assessment." – Brugler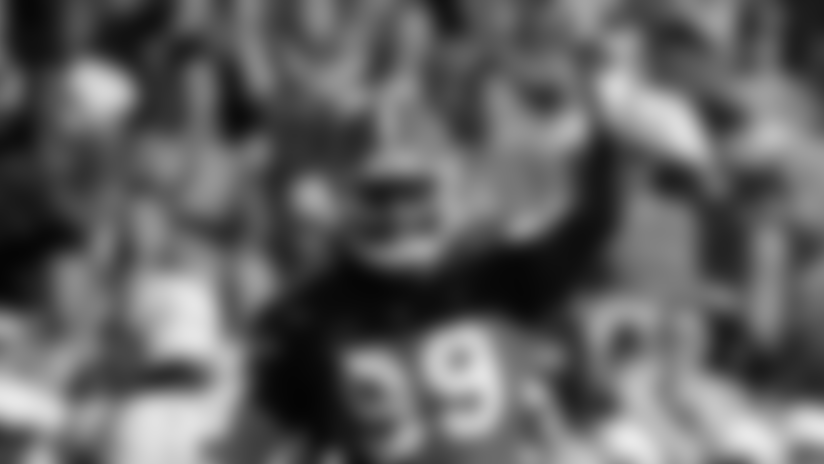 Florida, Junior, 6-3, 258
2018 stats: Started 13 games for the Gators; recorded 45 tackles (27 solo), 11 sacks, 17.5 tackles for loss, 4 passes broken up and 6 forced fumbles, which ranked No. 1 in FBS
Takeaway machine: Polite ranks fourth in Florida history with eight career forced fumbles behind Charlton (15), Guss Scott (11) and Alex Brown (nine). Six of Polite's forced fumbles occurred last fall.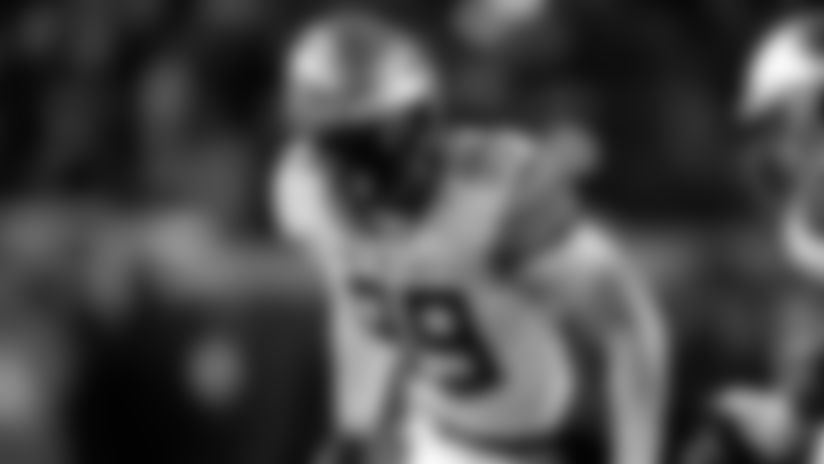 Florida State, Junior, 6-5, 249
2018 stats: Started all 12 games; recorded 52 tackles (31 solo), 10 sacks, 15.5 tackles for loss, 3 passes broken up and 3 forced fumbles
Quotable: "I feel like being a student of the game, I really take pride in talking to the people before me, talking to veterans and really picking their brains. How they stay so long, why they're so effective. And I think that'll separate me and make me successful." – Burns on what will help him succeed in the NFL
Home-state star: Burns is a product of Fort Lauderdale, Florida, and attended American Heritage High School in Plantation, where he was named the 2015 Sun-Sentinel Defensive Player of the Year and played in the U.S. Army All-American Bowl in 2016. According to the Seminoles website, Burns chose Florida State over Florida, Georgia and other programs.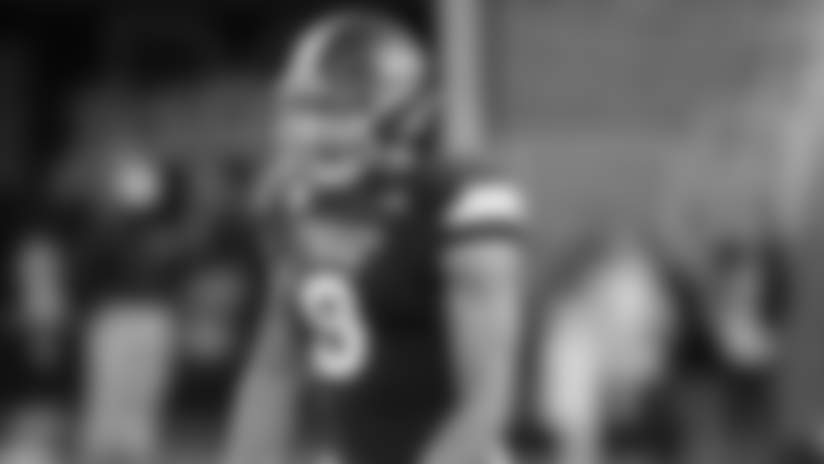 Mississippi State, Redshirt Senior, 6-6, 260
2018 stats: Started 12 of 13 games; recorded 53 tackles (27 solo), 11.5 sacks, 14 tackles for loss and 1 forced fumble
Quotable: "In high school I played multiple positions – tight end, QB, receiver. A little bit of d-end. When I got to college, they moved me to d-end, and I just took it from there." – Sweat on playing offense and defense in high school
Combine standout: Sweat garnered plenty of attention at the 2019 NFL Scouting Combine, finishing as a top performer in multiple on-field drills. He especially impressed in the 40-yard dash, where he clocked in at 4.41 seconds to set a new combine positional record.
Boston College, Senior, 6-4, 281
2018 stats: Started 12 games; recorded 61 tackles (26 solo), 1 interception returned for 6 yards, 6.5 sacks, 15 tackles for loss, 7 passes broken up, 1 forced fumble and 2 blocked kicks (ranked 5th in FBS)
Quotable: "Yeah, definitely. I think that's probably what most teams see me as just cuz I'm a bigger defensive end. The good news is my weight fluctuates pretty good, my body type changes. Since training for the combine and everything, I lost some weight, and lost close to six percent body fat. That was in 7-8 weeks. I think that's also another trait that helps me have that scheme versatility. A 3-4, if they need me to be that 5-technique, of whatever it is, a stand-up, go for it." – Allen on whether he's best-suited to a 3-4 defense
Taking notes: Allen was asked at the combine about modeling his game after NFL players, and he listed a slew of players that he "takes little parts" from their games: J.J. Watt, Carlos Dunlap, Joey Bosa, Derek Wolfe, Melvin Ingram, Ryan Kerrigan and DeMarcus Ware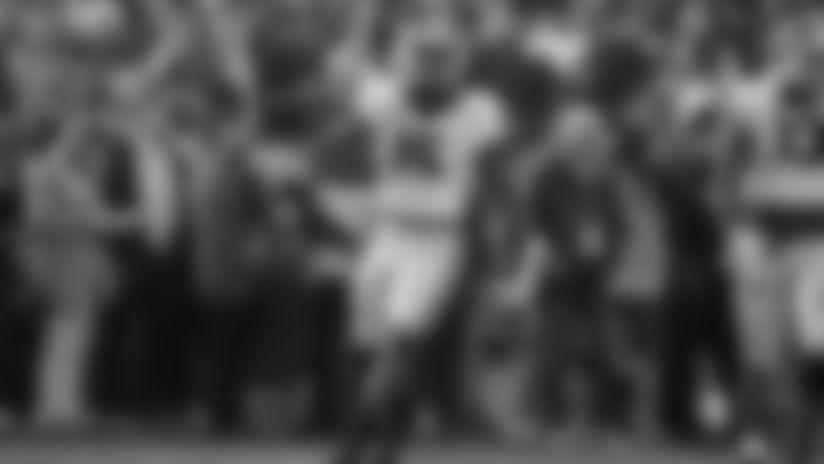 Georgia, Senior, 6-2, 251
2018 stats: Started 13 games for the Bulldogs; recorded 45 tackles (23 solo), 7.5 sacks, 11 tackles for loss, 3 passes broken up and 4 forced fumbles
Quotable: "I feel like I'm a great run stopper. If you don't stop them on first and second down, there is no third down. I think I'm a great pass rusher, as well. I feel I'm an every-down player." – Walker on his best attribute
Making it count: Walker played three years at Georgia before starting a game; when he got his chance as a senior, he made the opportunity count. After the campaign, he was a co-winner of the Bulldogs Defensive Up-Front award
Iowa, Redshirt Junior, 6-7, 271
2018 stats: Started 13 games; recorded 45 tackles (23 solo), 9.5 sacks, 13.5 tackles for loss, 1 pass broken up and 1 fumble recovery returned for a touchdown
Quotable: "The Senior Bowl was awesome. A great experience, just a good opportunity to play against the best, right? It was a good opportunity to show my rush inside. At Iowa, I had been rushing outside only. So I got to show my ability to rush from a 3-technique, come inside. Then just show that my power was going to translate against the best. … Just a good opportunity to get an intro to talk to all 32 teams before coming to the combine."
Expert take: "A late addition to this group, Anthony Nelson is a power-packed rusher with heavy hands and long arms." – Brugler