Gatorade Coach of the Week | Minnesota Vikings – vikings.com

The Vikings and Gatorade are teaming up to honor a Gatorade Coach of the Week after each week of games during the high school football season. Coaches are chosen based on their contribution on the football field, but more importantly on the impact they make within their community and for their student athletes.
In addition to being recognized in local media for the achievement, the school's football program receives Gatorade product for the season and a $1,000 donation on behalf of the Minnesota Vikings.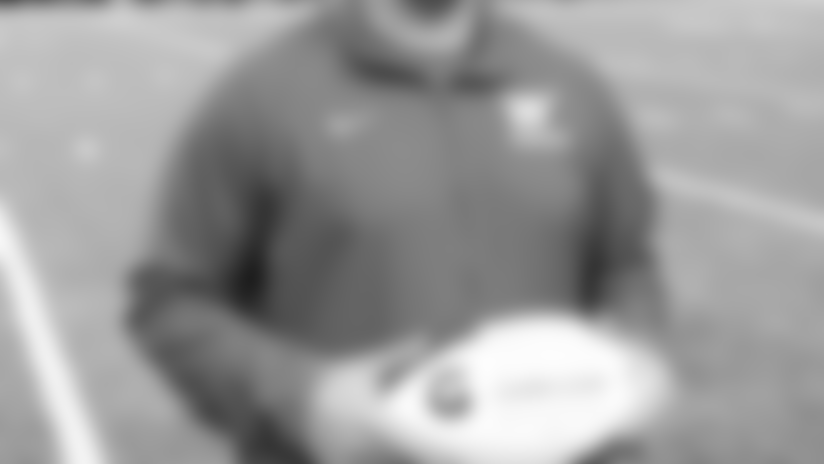 2019 Coach of the Year
Lambert Brown - Wayzata High School
Lambert Brown of Wayzata is the 2019 Gatorade Coach of the Year. In three seasons as the Head Coach, he has taken the Trojans from 2-7 in 2017 to 13-0 in 2019 entering the Prep Bowl. Prior to being named Wayzata's Head Coach, Brown held head coaching positions at Fridley High School and Chaska High School. He led Fridley (2009) to a share of the North Suburban Conference title. At Chaska (2013), he directed the school to the first state tournament appearance in 39 years. A former receiver Brown also serves as the Offensive Coordinator. Brown also works at the school as an achievement specialist.
Lambert Brown was also named the runner-up for the Don Shula NFL High School Coach of the Year award, earning $10,000 from the NFL Foundation for the Wayzata football program and a trip to Super Bowl LIV in Miami.